Get to Know your Teammates!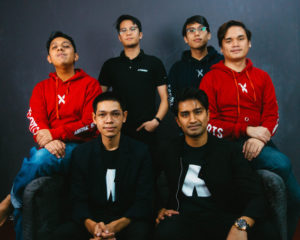 What makes us unique? Unlike that of other gaming hubs and events organizers?
Our team comprises of unique individuals coming from various backgrounds.
We all have different abilities and gaming preferences that complement each other adding to our quirky identity in Malaysia' eSports scene.
Each member of the Kitamen Team has the potency akin to a "Multi-role Fighter Jet" with all the bells and whistles included to ensure your events are always a success, always ready to strike down complications should they arise.
Ready? You're in for a read…
AZAM "KESTRELL"  AZLI  – FINANCIAL EXPERT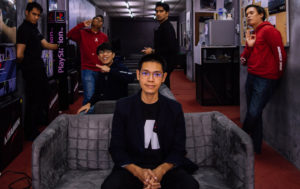 Azam is the mastermind that balances spreadsheets and makes sure everything is what it should cost, none more and none less than what it should be.
When it comes to managing events, tournaments, or even day-to-day operations; he is the man for the job.
Not your regular "Accountant" when it comes to problem-solving, Azam is able to decipher even the most complicated of situations presented to him with a splash of creativity and light-hearted humor
Have a specific budget on your event? He knows best where to Improvise, Adapt and Overcome!
Strict yet dynamic, Azam is oriented towards efficiency! Every Ringgit passes through him, no number nor person is left unaccounted for.
With a sharp attention for the most minute level of details, Azam takes the lead in our company's financial direction.
"Company-Together-Strong"
RIAZ "TEARS"  SHAH – EVENTS SPECIALIST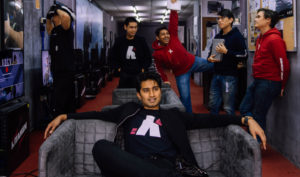 Wondering how to bring your company forward?
We've got that guy, in-house.
Coming from an events background himself and drawing expertise from his studies in Paris the Capital of France;
Riaz enjoys starting up new things that will boost the future of eSports to greater heights in tandem with our company's interests
You can say that's his passion! (We're not sure of his hidden agendas though).
Together with his initiative, We are able to cater to numerous mentionable events such as; The Malaysia Cyber Games, Gegaria tour 2018 and JomHeboh by Media Prima.
His direction has made us the preferred rental solution for corporate companies such as Toyota Malaysia, and many other events throughout Malaysia.
Riaz brings exposure to where people least expect, with the persistence to keep pushing our company of humble beginnings to be one of the most recognized gaming hubs and events management companies in Shah Alam.
From a simple shop in a small city, we've traveled nationwide covering a variety of events! Bringing the Joy to you and connecting with many others!
Today, Nationwide. Next stop? We're going Global!
AZIZI "KILLGREW " ZAINURIN – CREATIVE DESIGNS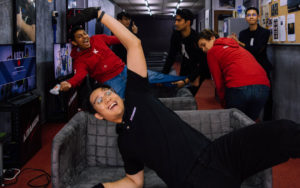 Meet our newest addition to the team!
Lumix Killgrew a.k.a Azizi Zainurin!
Hailing from the UK, he too came from MSU Shah Alam with a major in Games Design but that's pretty much an understatement because in general;
He took over the helm of design and graphics work from Boi with more overpowering creativity than of his predecessors
Azizi also edits our photos and posts our vlogs on his Youtube Channel , Check him out sometime!
With his young and eager-to-learn enthusiasm, He was once a Feline Leader with ComicFiesta, Azizi shows his charm with his unique, out-of-the-box ideas presented in his designs and management style.
Additionally with his knowledge he is capable of project management coordination, rental solutions as well as eSports tournament management.
Together with the connections he made from his Alma Mater, Azizi is our strongest link to the ACG community in Malaysia which adds vibrancy that pulls a healthy and fun crowd at every event!
Lumix is also responsible and one of the pioneers in the growth of MSU eSports.
Azizi likes rainbows and ponies. We're fine with that, its part of being creative soo we've heard.
DANIEL "AKIRA"  ROSSAM – LOCKED CHARACTER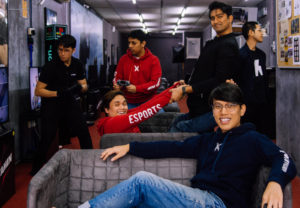 Once thought to be an NPC ;
Akira Daniel is a random character who usually appears during difficult times or when problems arise to recommend alternative solutions.
There is not much known about Daniel or what he actually does,The Lore and Mystery is up for you to decide!
(At this point he might still be an NPC)
You can add to the lore by emailing us at daniel@kitamenshahalam.com
Unlock this character at RM39.99 or reach Level 110 in Ranked mode
……………………………….
Our team is ever expanding and is ready to adapt to your event's specific needs, From humongous backdrops, to dazzling grandeur or even dietary restrictions, we got you covered!
This team is always on your side!
Drop us a Call for Event Quotes
Still here? Up for another Read?