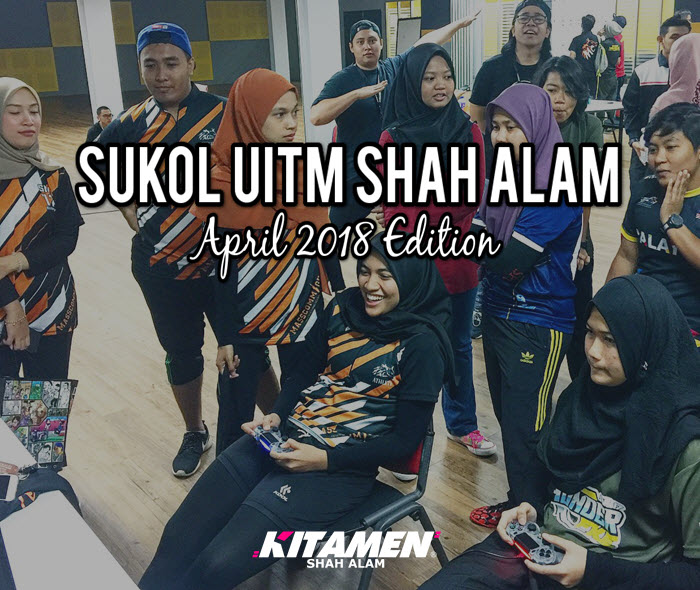 Four players, one console – UiTM has definitely stepped up their game this time.
Throughout our times servicing them for their eSport events, their tournaments are usually a solo 1vs1 match, not to mention being of smaller scale too – like renting electronic gaming equipment for a one-day event display.
Today, they're trying something new and it doesn't just stop there.
Many more eSport games will be featured in the future and they're even planning to create a much bigger event between all the other campuses in Malaysia end of this year.
Big dreams but first, let's have a look at our current one today which is…
FIFA Multiplayer Battle – Two Time's the Charm.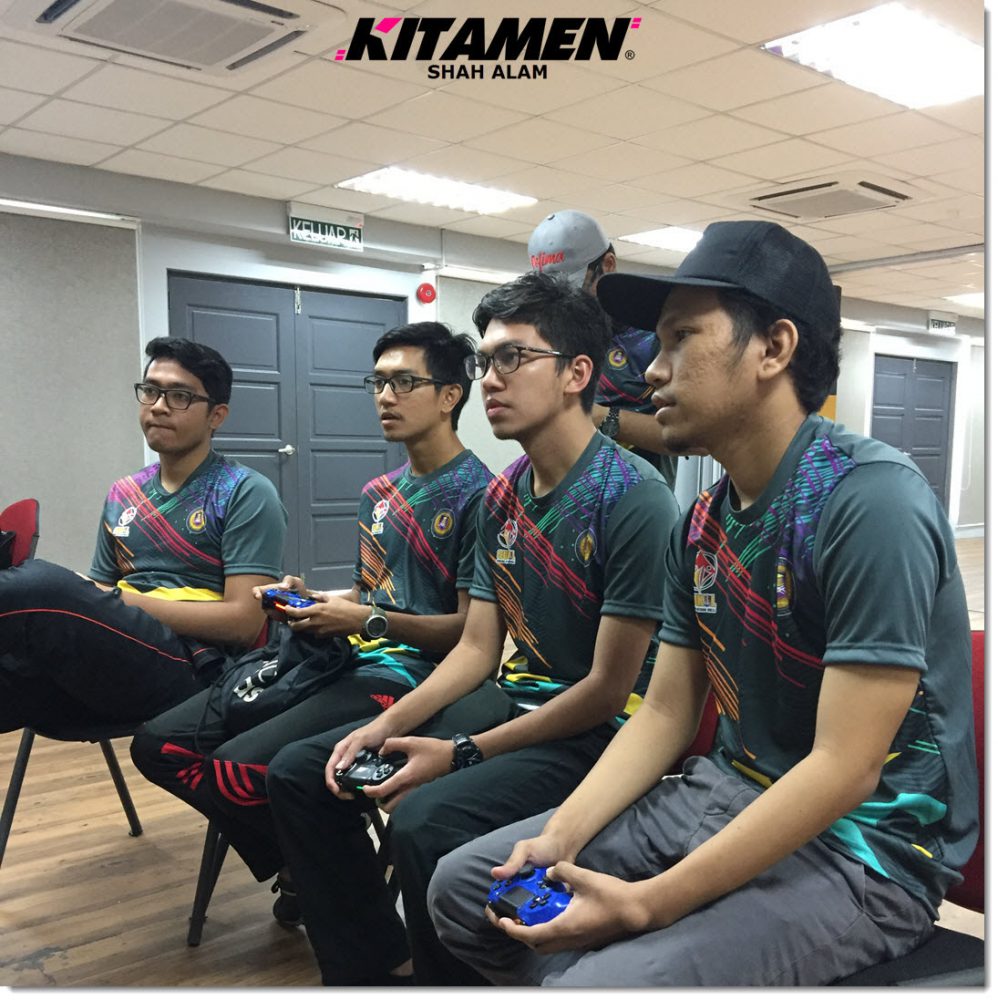 "Oh my god, I'm up against a legendary player. Should I back out?"
Sounds familiar?
Solo battles are mainstream which is why this time, we decided to try something new for UiTM's SUKOL battle.
Introducing the Multiplayer tournament!
The first of its kind ever held here at their Shah Alam campus (None of their campuses ever did this before just so you know).
When there are two players competing against another two, the odds are different and it's more risky (But fun!) because not only do you get to play with a friend, your chances of winning depends on your teammate's capabilities.
Even though you are a pro, you can't control everything so you have to put your trust to the player you're playing with.
The levelling field will be balanced in a way as it won't be as aggressive as when you're playing one-on-one with a hardcore gamer.
In a way, it's more fun and chill and most important of all, people really enjoyed it.
Throughout our times organizing various Kitamen FIFA tournaments, we've seen who the top players are and we've also seen many freshies who are just starting out.
There are even some talented players who developed skills within a week and became a pro player just like that such as Jamil (From UiTM) and Luqman Haziq (From Universiti Malay) whereas some takes weeks.
But for all the other normal players (Like me), well, they usually seem demotivated when they get to see who they come up against before even starting the match and it really takes a toll on our gameplay.
Nervous breakdown starts happening and when we start thinking that we can do it, we "choke" and lost our mojo altogether hence the multiplayer tournament for April 2018 SUKOL games.
Believe me, this happens. A LOT.
Heck, just last weekend at Gegaria Sungai Petani, our content creator Aliff went all the way from Shah Alam to Kedah just to join a Tekken 7 competition but when he finally reached there, he choked and lost the game with a snap of a finger (Our condolences to you brotha).
But stories aside, let's get back to SUKOL's April 2018 event.
Many of the UiTM Shah Alam colleges participated and sent their teams…
Kolej Teratai
Non Resident
Kolej Delima
Kolej Perindu
Kolej Mawar
Kolej Melati
Kolej Kenanga
Kolej Anggerik
There were 8 colleges altogether with each one sending a male duo and a female duo, adding up to a total of 16 teams.
We've seen some amazing game spirits from these players and the team essence was clearly seen from the way they shouted their college names with rage and of course, from their colourful jerseys (That's right, they even have those!).
Definitely a fun and friendly match and but what we're really looking forward to is the huge inter-campus eSports tournament happening this August.
eSport UiTM Shah Alam is definitely on the move, can't wait to see how it goes!
Lost Half of What I Just Said? –Time for a Quick Brief.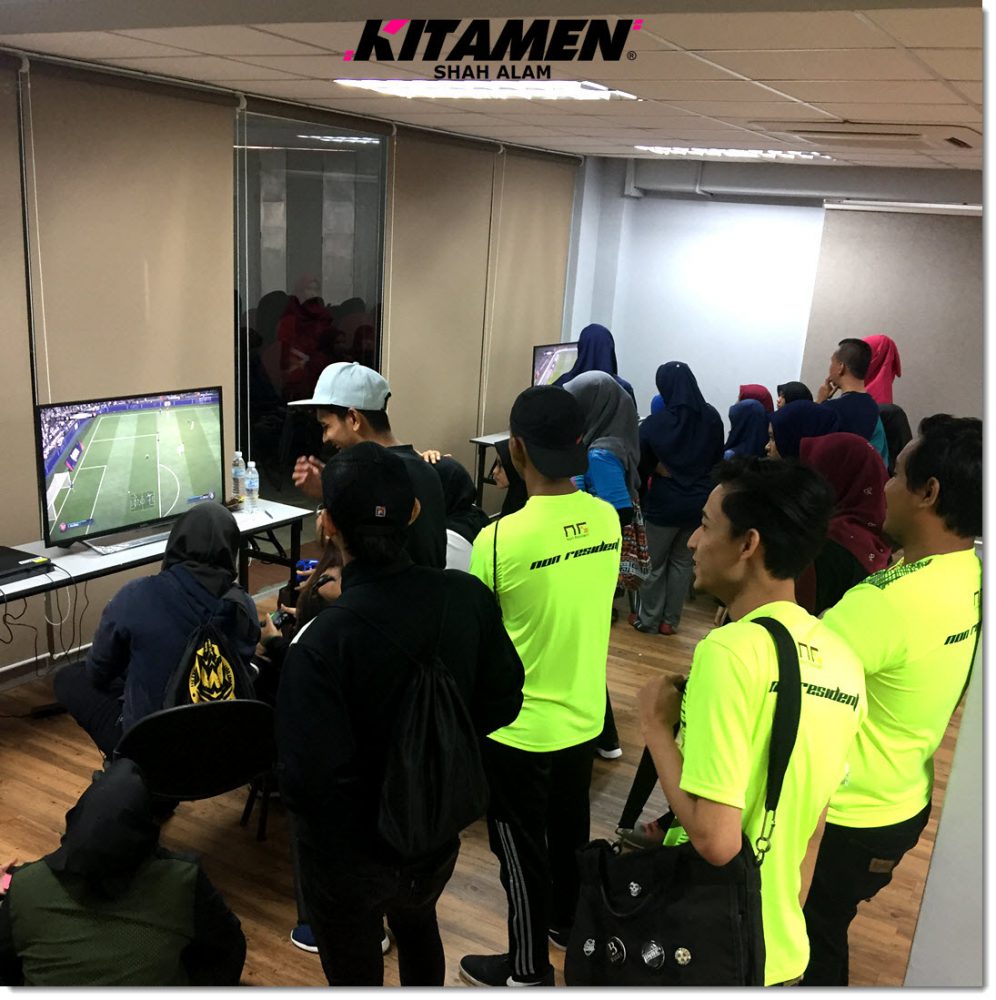 If you're new to UiTM, SUKOL stands for Sukan Antara Kolej .
It is an inter-college battle with representatives from chosen teams.
UiTM is so huge that the colleges literally stands for hostel sections.
Unlike any typical universities like Taylor's University or MSU, each college has their own huge apartment blocks to house the huge number of students living there.
If you didn't know, UiTM is the biggest Higher Education Institution in Malaysia with the biggest facilities, the largest number of student population (175, 200 students and counting!), and the only place in the nation that houses the most number of workforce (A staggering amount of 17,770 staffs!).
They are slowly delving into eSports and they've even included the gaming element in a few of their events such as the popular J-Fest and a few Fifa tournaments here and there.
Today, we helped organize another Fifa tournament for them but instead of 1vs1, we tried 2vs2 and the response? You guessed it, everyone loved it.
Final Word
As one of the pioneers in Malaysia's great education institutions, UiTM definitely has a huge potential for eSports.
It is harder for the older generations to accept gaming as a type of competition but the students definitely do and it is leading them to a better lifestyle and a healthier alternative of spending their free time rather than the usual "lepak" habit.
Other institutions have had their students winning champion titles in tournaments and we hope that one day, so will UiTM.
Want to know what else we've covered so far? Check out our other events portfolio here!
#Uitmdihatiku.