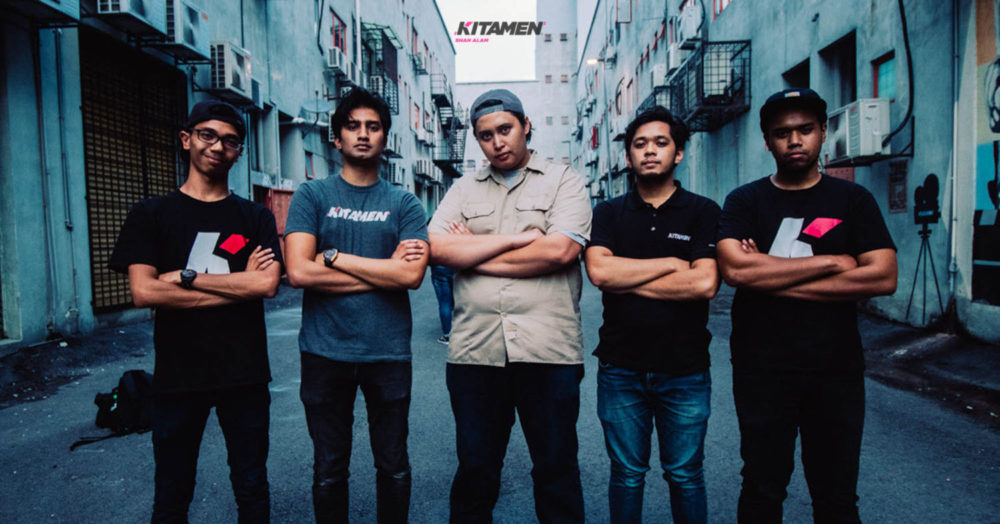 Want fast car simulation? Top eSports game station? Nintendo Switch, flight simulator, or even a Virtual Reality set that makes you forget who you are? We've got you covered.
There's a reason why we are the leading eSports hub in Shah Alam.
It's because we love gaming and technologies so much so that we keep adding and finding more to add to our arsenal of services…
F1 Racing Simulator Cockpit
Virtual Reality game set
Nintendo Switch rental
Standard Platstation rental
Live video streaming team
Cool merchandises with Abstrax
Huge eSports tournament management experience
Professional Game station Rental solution
Most of all, we love creating the best experience for events!
More to come as the future of eSports is getting wider now in Malaysia so stay tuned for more! In the meanwhile…
Get to know our team!
What makes us unique is that unlike other gaming hubs, our team comprises of 9 unique individuals coming from various backgrounds.
They all have different abilities and gaming preferences that complement one another, hence our quirky identity in Malaysia' eSports scene.
Ready? You're in for a read…
Ali – Head of Finance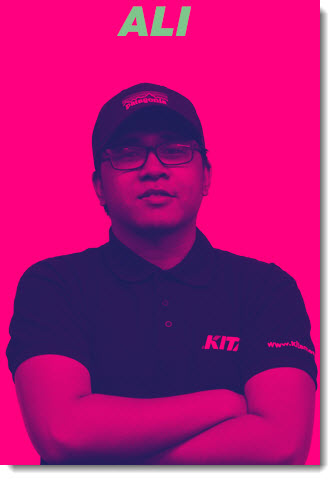 Ali is the mastermind behind our store's execution.
When it comes to managing events, tournaments, and day-to-day operations, he is the man for the job.
Being a mastermind when it comes to problem-solving, he sees things that people don't – Especially financial stuff.
Want us to sponsor your event? He's the go-to-guy.
The rest of the team who wants to buy games or assets, we'll have to go through him.
For Ali himself, he gets to spend our money like nobody's business.
With his keen eye for minor details, he heads the company's financial direction.
Boi – Head of Operations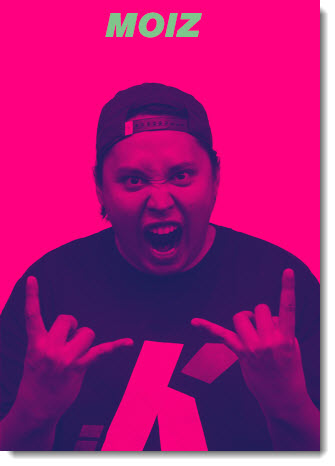 When it comes to content creation, Moiz has the hands of a magician.
His fingering has created countless breathtaking results.
Besides creating breathtaking designs under his own initiative, Moiz can produce any ideas that you may have and make it a reality no matter how absurd it may be.
If you can picture a design, chances are he can make it come to life exactly as it is and more often than not, even better than expected as he has 7 years of experience designing as a freelancer.
Ever heard of Menara Clinic? He designs for those.
And Altimet's renowned brand Benua? Well, he was the very backbone of that company.
Video teasers, creative arrangement, unique branding propositions – You name, he can do all of those.
Today, he's the face of our outlet and in some cases, the face of all the Kitamen outlets together with the HQ.
All good things come from this face and if you have any complaints, look for Boi.
Riaz – Head of Sales & Marketing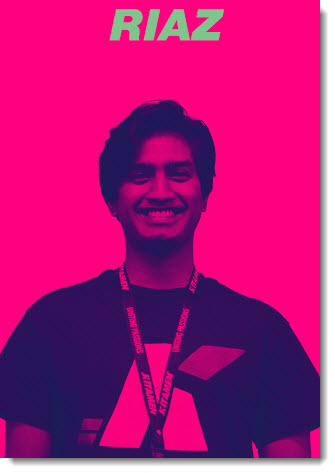 Wondering how to bring your company forward?
We got that guy, in-house.
Coming from an events background himself, Riaz enjoys starting up new things that will boost the future of eSports to greater heights, with the company's interests of course.
You can say that it's his passion (We're not sure of his hidden agendas).
With his initiative, our team has covered numerous mentionable events such the Malaysia Cyber Games, the Gegaria tour 2018 by Media Prima, rental solutions for corporate companies like Toyota Malaysia, and many other events throughout Malaysia.
He brings exposure where people least expect and he's able to keep pushing our small and fragile company to be the most recognized gaming studio in Shah Alam.
From a simple shop in a small city, we've travelled all over Malaysia covering events.
Today, national level. Next stop, international.
Megat – Outlet Manager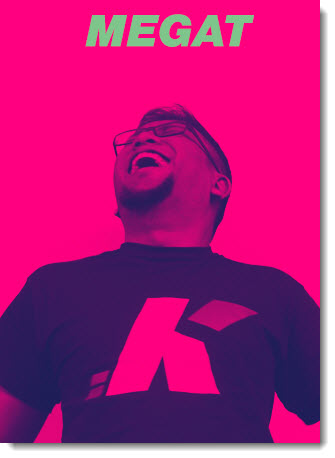 This guy is something else.
Apart from managing the store, Megat is a freelance basist playing for different bands such as Daylight descends and before joining Kitamen, he's already a superstar among the other bands.
He takes charge of the day-to-day operations, he's the face of our social media and with his not-so-hidden talent, Megat handles the sound system on most of our events.
With his cheerful attitude, his extreme multitasking capabilities, his vast tech knowledge, and being the only go-to-guy for all our event sound and visuals elements, he's an addition to the team like to no other.
Don't mess with the Megat. He will deafen you without notice.
Irfan – Assistant Outlet Manager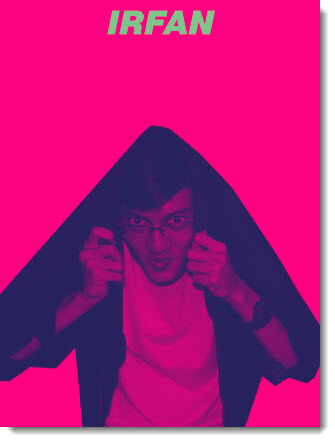 Irfan is the very bloodline of our outlet.
Calling him an assistant is an understatement because in general, he not only covers the day-to-day operation at the store but also the one handling events, social media, and the entire management of the company when the need arrives.
His flexibility as an assistant of the store helps him cover a wide area of our store's operations.
Men want to be him and women want to be with him.
Truly, Irfan is a force to be reckoned with.
Amir – Tech specialist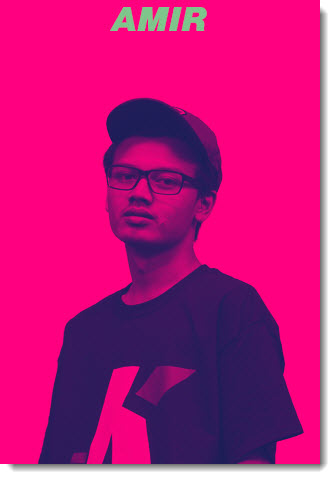 Do you have a company handyman? Well we do, and it's Amir.
Except that he's not just an ordinary handyman because like the others, he's also an all-rounder.
Majoring in Game Design, he doesn't just do streaming and reviews like he's supposed to.
Instead, he spends most of his time handling our equipment – Doing installations, maintenance, and bringing in new tech into our arsenal that most of us have never even heard of.
Not only that, he's also a die-hard event fan and he covers almost all of our events, sometimes even alone.
One ring to rule them all? No, it's one man. And his name is A-to-the-Mir.
Never look down on the Amir.
Azizi – Intern (Creative team)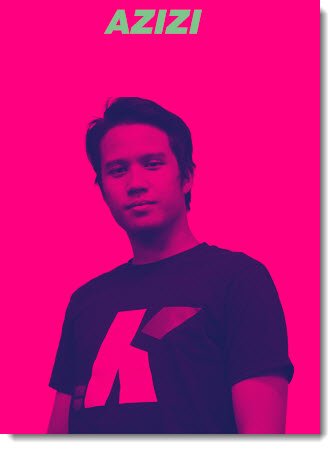 Meet our newest addition to the team, the Azizi!
Hailing from the UK, he too came to MSU Shah Alam to major in Game Design but that's pretty much an understatement because in general, he does almost all our shop's operations under the tutelage of Boboi, Ali, and Riaz.
With his young and eager-to-learn enthusiasm, he now covers not only designs but also project management, coordinating rental solution as well as eSport tournament management.
Together with his friends from campus, he's now responsible for the sole growth of eSports MSU.
Azizi likes rainbows and ponies. We're fine with that.
Aliff – Content Creator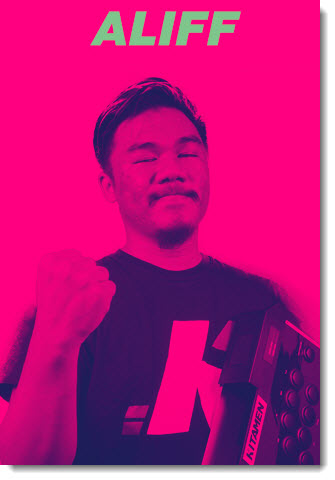 If you're an avid Tekken 7 player, chances are you've seen this guy.
Aliff is our icon when it comes to Tekken 7, King of Fighter,  Street Fighter, Dragonball Z, or just about any other fighting games there are out there.
He's a part of the Fighting Game Community (FGC) and has won various tournaments from college level to national level but to reach there, it's no easy task.
He grinds day and night, even when there are exams that he has to struggle with, even when all odds are against him, he always finds a way to juggle.
Exams and studies? No, he'd rather play games. And he's very good at it.
Today, he's teaching other players to become good at Fighting games (Even us) and at times, he creates content for our blogging and streaming channel.
Afiq – Content Creator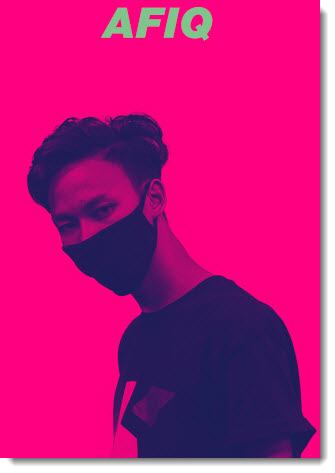 If you've participated in our tournaments, you might have seen this tall guy at the counter.
Together with Aliff, Afiq loves managing our eSports tournaments.
He handles the bracket management through Toornament and Challonge, and he also mans the marshals too, ensuring smooth event flow as it is his passion.
Normal people get overwhelmed when handling multiple things at once but for Afiq, he thrives at multitasking and oddly enough, you can even see him participating in the tournament itself whilst handling the bracket and marshals.
As if that's not enough, he still has time to vacuum our floor, wipe the counter, chat with the contestants about his life, texting his girlfriends, and watching YouTube through his phone as if his boss weren't looking.
On his Free time (Which is all the time), he also creates content for the blog as well as streaming.
Whoever said that one man can't do everything?
History – Funny How We Got Together.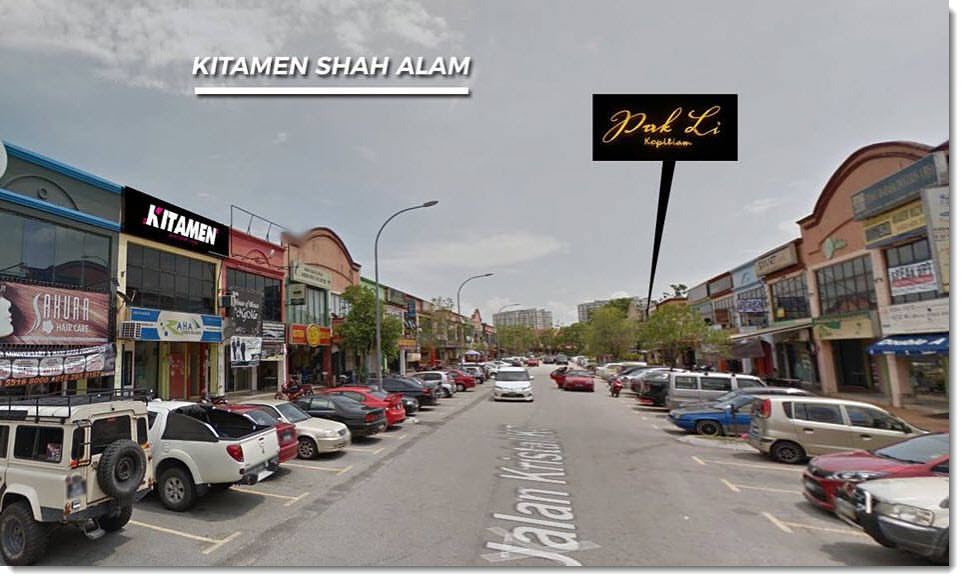 Kitamen Shah Alam was first founded on May 20th, 2017 by Riaz and Azwan.
They brought the company up to become the biggest in the city, all the way until Azwan left and sold his share to Boi and Ali which brought the company to an entirely whole different level.
At that time we didn't envision much.
All we wanted was to just open up a functioning outlet for our fellow gamers but we had no plans on growth and absolutely no idea on expansion because we were still new.
Riaz had a series of long-term ideas to propel our company forward but he couldn't execute his plans because we were shorthanded not to mention the cost that we would need to fork out was phenomenal in order to make it a reality.
Because of that, we became a sleepy hub lying dormant for the time being until the time comes for us to take the opportunity to launch it further.
That time came when Azwan left and sold his share to Boi and Ali.
Ali came in first on the 6th month (November 2017) with brand new ideas on building up the FIFA community as well as how to boom the F1 Racing Simulator with events and competition.
He single-handedly managed the tournaments by making them more systematic not to mention improving our financial direction, which is why he's our CFO until today.
Boi used to work as a store manager when we first started too.
We never saw him coming as a shareholder because he was a very quiet lad back then and he looked so innocent without any motives on taking over. Well we were wrong.
When he saw the potential that is Kitamen Shah Alam, he proved himself countless of times on all of our events and operations by over-delivering and he'd also been secretly saving up for when the time arrives to invest and step up his game.
On January 2018 (8th month), Boi officially bought part of the stake in the company and now with Ali's management as well as Riaz's events, we've achieved so much more for our brand and we even came out in mass media too!
From just a normal everyday gaming store, we have evolved our services to cater for eSports on a bigger scale through means such as…
Merchandising
Collaborations with universities
Electronic Gaming Rental solutions
Online leaderboards
Our very own YouTube channel! (latest)
Our streaming team!
We also have our very own sponsored PES 2018 team called RoKu which we work very closely with when organizing events. In the future, we plan to take in more players under our name for other top games like Fifa, Tekken, and F1.
Now is only the beginning, the journey has just begun and we have a lot more to work towards to.
Until then, toodles!
Love,
The Kitamen Shah Alam team.