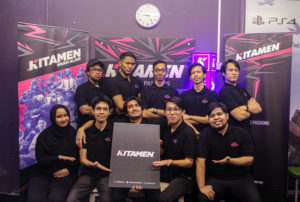 Want fast car simulation? Top eSports game station? Nintendo Switch, flight simulator, or even a Virtual Reality set that makes you forget who you are? We've got you covered.
There's a reason why we are the leading eSports hub in Shah Alam.
It's because we love gaming and technologies so much so that we keep adding and finding more to add to our arsenal of services…
F1 Racing Simulator Cockpit
Virtual Reality game set
Nintendo Switch rental
Standard Platstation rental
Live video streaming team
Cool merchandises with Abstrax
Huge eSports tournament management experience
Professional Game station Rental solution
Most of all, we love creating the best experience for events!
More to come as the future of eSports is getting wider now in Malaysia so stay tuned for more! In the meantime lets meet Your Teammates ! >>  The people who make this possible!