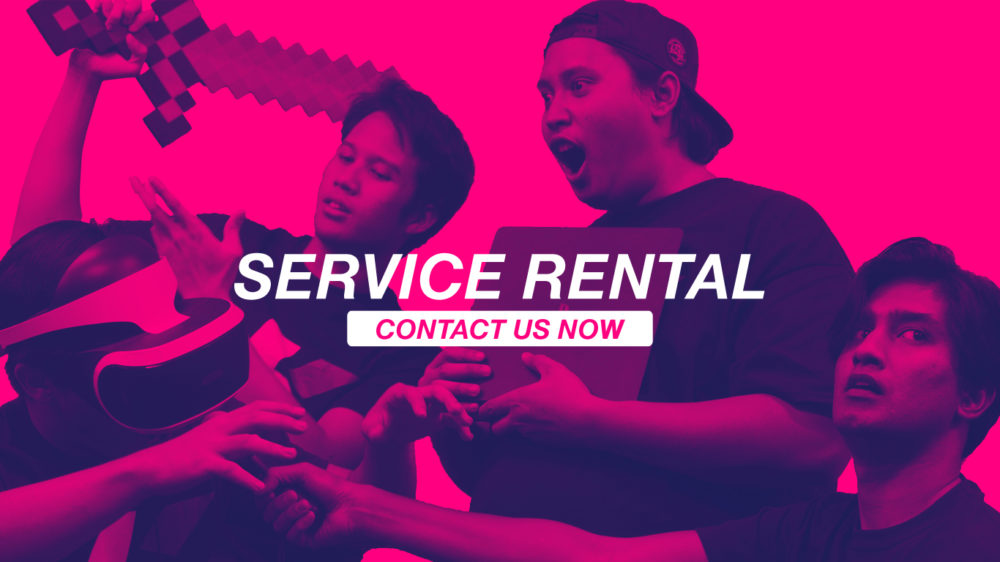 Want to skyrocket your brand through eSports? We've got you covered.
8 out of 10 companies in Malaysia see an increase on their sales and followers after adapting their working culture through electronic gaming.
Today there are just so many events and booths everywhere that they all looked the same if not similar.
But if your event has a racing simulator, a Virtual Reality set, or any sort of games trending, people who pass by would be more than likely to look twice and start checking your place out.
That's what we're here for.
We revel in Electronic Gaming as a business and we love to spread the joy through our many services that we have to offer.
Read on as we unveil the bigger picture.
What is Electronic Gaming and How Can it Benefit Your Business?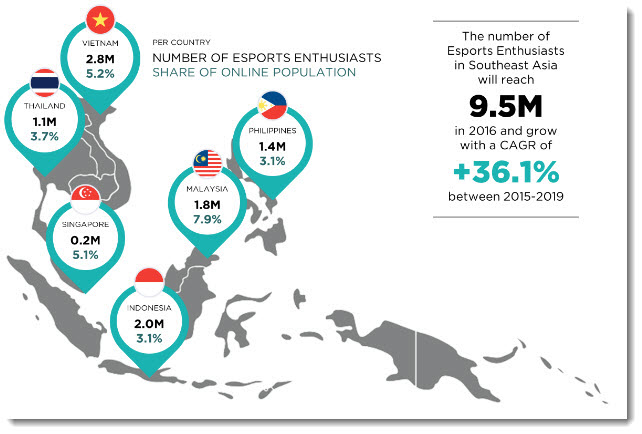 Ever wondered how big the eSport community is in South East Asia? Millions.
Malaysia ranks third on the overall South East Asian (SEA) eSports population and it keeps getting bigger because of all the SEA countries out there, we have the BIGGEST eSports audience growth of all.
And why is this so?
An Electronic game basically refers to an interactive platform where users can play video games.
Malaysians love this so because we are very much attuned to technology especially the younger generations and like it or not, most Malaysians are quite kiasu which means that we basically love a challenge or two from time to time to spice up our lives.
It's in our Asian genes.
Implementing the electronic gaming element in your business can really bring your image up and gain goodwill with today's youth as we are all about trends.
Are you a sports brand? Doing a FIFA tournament is the way to go!
Or a perfume company? Just Dance it to get more attraction!
How about corporate logistics company? Go for an electronic gaming fiesta!
Whatever your niche is, you can never never go wrong with our attractions. Let's move on to the list of services that we offer…
Service #1 – Professional Electronic Gaming Rental Solution
Want electronic entertainment but have no expertise on handling? We'll do it for you!
Whether it's for FIFA, for Tekken, for Virtual Reality games, or F1 racing – we have all the equipment you need, well maintained for maximum experience.
It' a daily thing for all of our Kitamen outlets as our Kitameniac gamers use them a lot (So do we!) so we are quite confident in handling them for your event.
Want to know what we have to offer? Let's start with…
Tech #1 – Standard PlayStation 4 Set (Best-seller!)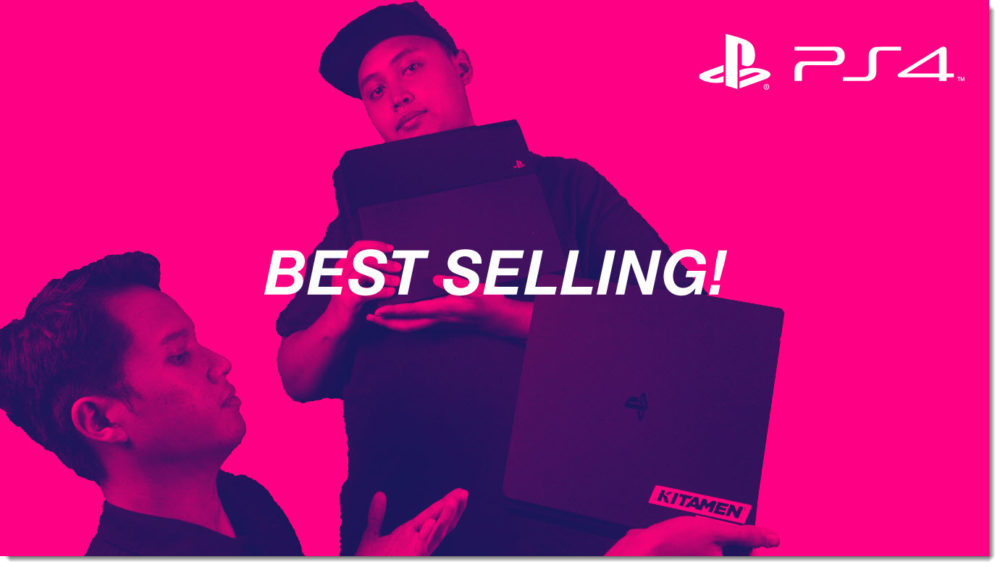 Sometimes simplicity is perfection.
We have many interesting game techs for various occasions but the one set that still remains within the hearts of our fellow gamers is still this set because not only can they play eSport games, they can also play story games like God of War.
Our Standard PS4 Console Rental set includes…
1x PlayStation 4 Console
2x Dual Shock Controllers
1x Full HD 40" TV
1x Pre-selected game title
The standard set is best used for tournaments such as Fifa Tournament, Tekken Tournament, PES Tournament, or even just to enjoy story mode for chilling events.
It can also be used for private events like birthdays and showcases.

Tech #2 – Racing Simulator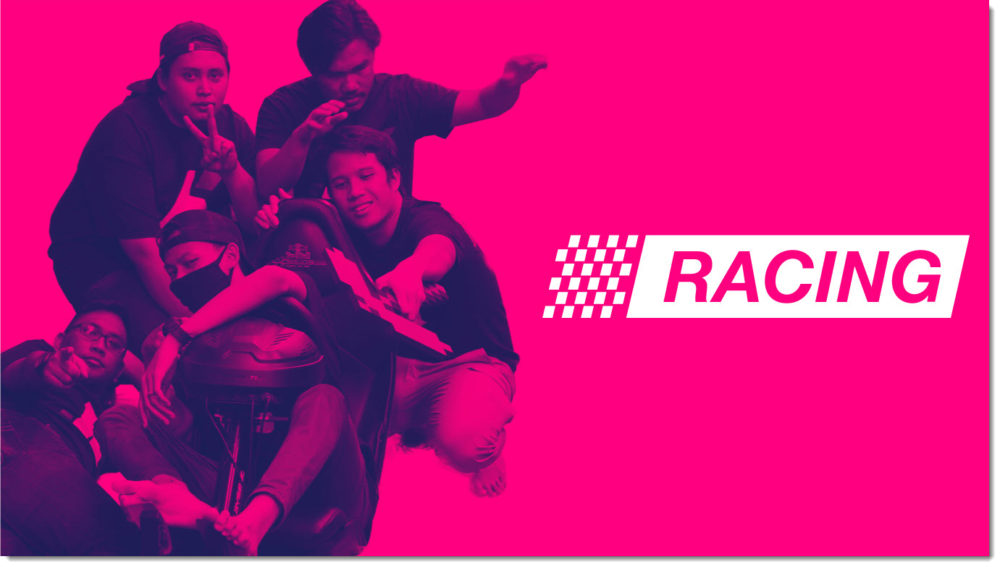 Are you a fan of race cars? The Racing Simulators are the way to go.
For the racing simulator set, not only do we have a standard Play Seat, we also have the F1 cockpit which is one of the rarest in Malaysia as only 2 gaming hubs have this.
Setup takes time but we've been doing this for quite some time and we've hosted various events for 3 years now (and counting) that we're confident in bringing the best experience for your event and guests as well.
One set includes:
1 x APIGA AP1 Cockpit
1 x Thrustmaster T300RS/ Logitect G29 Racing Wheel & Pedal
1 x PS4 Console
1 x 40″ Full HD TV
1 x Pre -Selected Game (Racing Title)
You can host mini challenges (Normally time attack) and you' be surprised at the amount of gamers that would come to join, people would generally queue up non-stop. One set is just not enough!
Popular games include Project Cars, F1 2017 and Gran Turismo.
Disclaimer: We do not provide prizes for challenges, we just supply the equipment 🙂

Tech #3 – PlayStation VR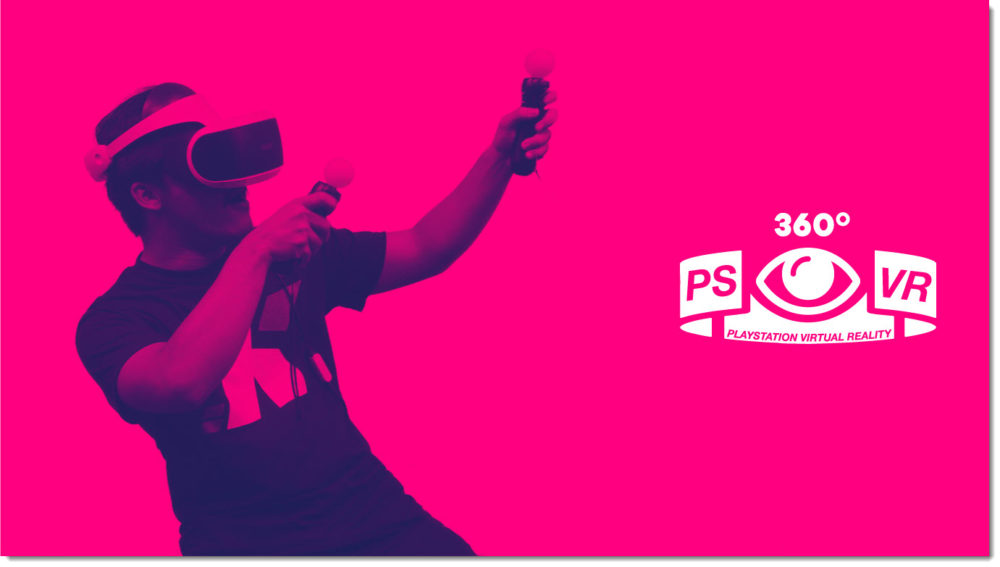 Too much work and wanting to escape reality? We do that too!
Imagine closing your eyes and opening it just to be in another dimension – You look to your right and then to your left but all you see is a barren land with nobody beside you.
That's the beauty of Virtual Reality.
It makes you believe that you are in another dimension and you won't even notice if your friends are right beside you. You can feel as though someone's breathing own your neck when actually it's the in-game character trying to scare you.
One you put on the headgear, you'll be in a whole new dimension and everything feels so surreal.
Like to experience what's in the deepest part of the ocean? We can get you there.
Or travel in space and walk on the moon? God, you can actually feel the gravity as if it's real.
The Virtual Reality set lets gamers play from the headgear itself which controls all the environment that stimulates you.
Your movements will be detected by the headgear and it sends signals to the PlayStation camera which processes the overall gaming pleasure.
Our PlayStaion VR rental set includes…
1x PlayStation VR Headgear
1x PlayStation 4 Console
1x PlayStation Camera
2x Dual Shock Controllers
1x Full HD 40" TV
1x Pre-selected game title
Disclaimer: The game only works indoors because if it's too bright, the light interference will disrupt the camera sensor.

Tech #4 – Just Dance!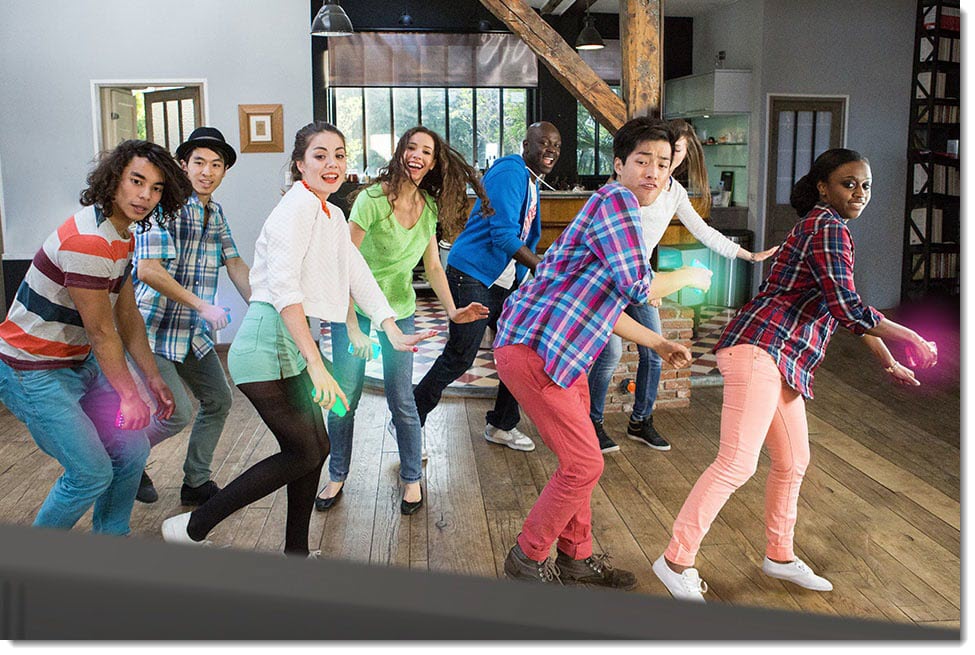 Want your audience to dance to the beat? We've got just the thing!
Imagine you coming down the escalators in a mall and you see a booth in the ground floor lobby having games where people dance to. Would you drop by and check it out?
For some events, having all the crowd sitting down playing FIFA or Tekken is not "happening" enough.
So how do you induce more hype into your party? Easy, by making your visitors dance!
This is the perfect attraction for families as the game can accommodate 4 players at once and it's a killer package. One set includes…
1x PlayStation 4 Console
1x PlayStation Camera
2x Dual Shock Controllers
1x Full HD 40" TV
1x Pre-selected game title (Just Dance!)
Most of our clients love to apply this game set in malls and roadshows as it gives the impression that your event is simply the bomb and that your company is up to trends, not fully corporate looking as many people might think.
It shows that you are welcoming them with open arm and that will definitely attract other passerby to drop by your place and join too.

Tech #5 – Taiko No Tatsujin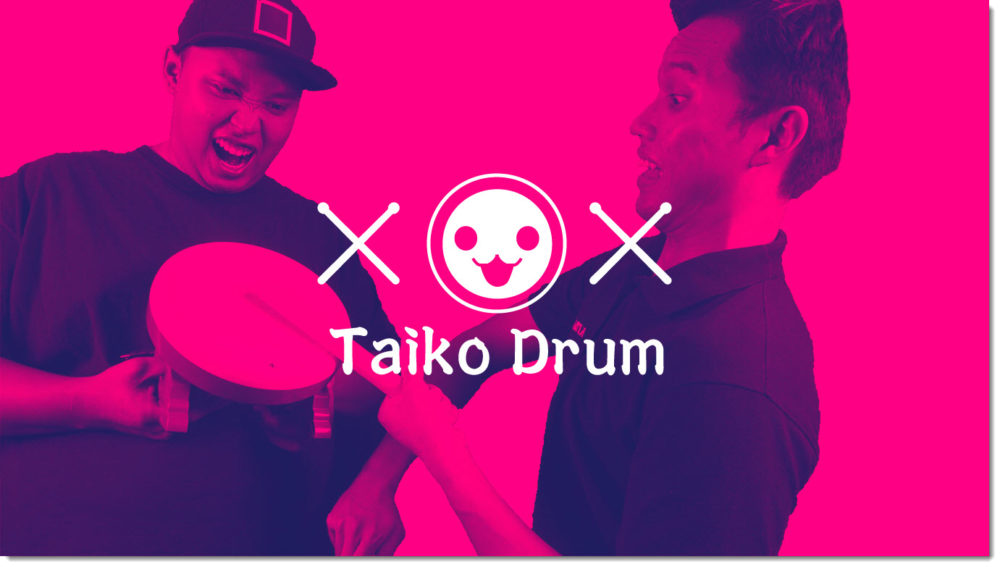 Are you a Japanese otaku fan? Drums away!
Just like Guitar Hero, Taiko is a musical game set that lets you play according to the tempo of top anime and modern songs.
Except besides using a guitar, we use a mini drum.
And when there's musical notes, instead of strumming to hit the notes, you hit the drum.
It's a very addictive game that people of all ages play non-stop. Especially if they are an anime fan.
Some others even get super competitive when they try to beat each other's scores and for many Japanese cultured events J Fest, having a Taiko is definitely a must.
Our Taiko No Tatsujin console rental set includes…
1x PlayStation 4 Console
1x PlayStation Camera
2x Dual Shock Controllers
1x Full HD 40" TV
1x Pre-selected game title

Tech #6 – Nintendo Switch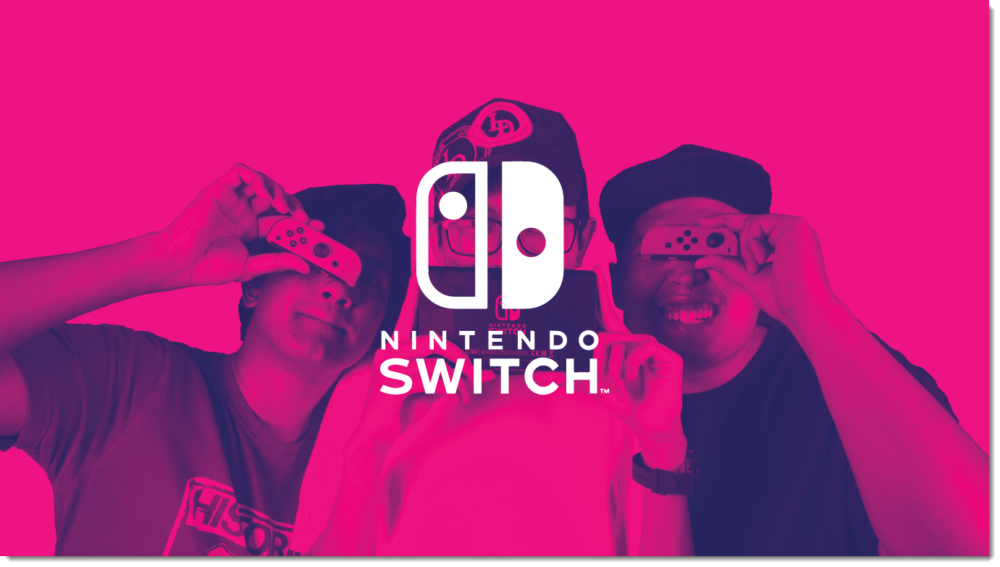 Remember Mario Cart and Zelda? We'll bring it back to you, in HD!
Nintendo Switch is one of the latest releases in gaming tech.
It relives your childhood games and it allows you to play in 4 Player mode with your friends!
The Nintendo device by itself is small in size but we pair it up with our HD TV to give you much better view and the best part? It runs smooth with high quality display!
Definitely a must have if you're planning to attract families to come to your event as everyone of all walks of life can enjoy the new era of Nintendo.
1x Nintendo Switch Console
4x JoyCon Controllers
1x Full HD 40" TV
1x Pre-selected game title

Service #2 – ESports Tournament Management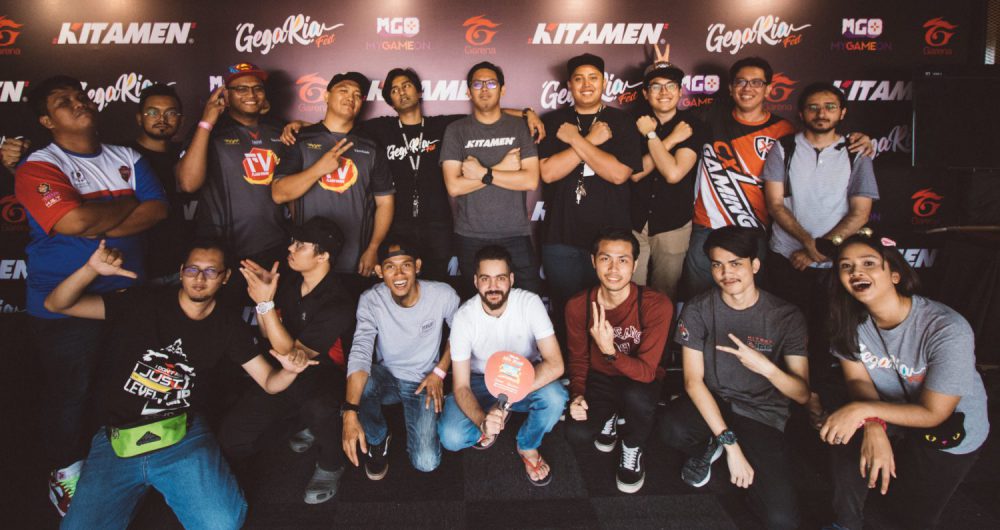 Want to organize eSports tournaments on your own? Take a look at these common problems first…
Your console shuts halfway while playing
Your participant limit never reached full slot
Participants complain about unfair play
We've come across a lot of self-organizers who have faced these problems.
What they have to go through when their event goes wrong and how it took a toll on their businesses is very sad to see because that failure tends to break you.
Participants may never want to come to your place again, your company image goes down when media steps in, and the amount of complaints that you will have to go through is just so nerve-wrecking.
That's why we're here.
Our team of experienced marshals and eSport organisers will make sure your event runs smoothly and with very minimal or no problems at all.
When we setup your event, we'll be ready with our own backup gear to catch you when you fall.
It's our way of saying that we've got your back so that you can sit back, relax, and let us handle the trouble.
ESports is a billion dollar industry.
8 out of 10 gamers join or are at least interested in joining a tournament, which explains why lately there are countless tournaments happening around the nation almost every week.
But that's easier said than done.
Organizing a tournament is a big thing – You get a huge crowds of people coming, media starts coming over for coverage, and the most important thing for any business is that people will start to recognize you.
However as big as it is, it is still fairly new here in Malaysia and there are still some cities that do not accept gaming as an electronic sports.
Not only that, organizing also takes skill to ensure nothing goes wrong during the event and also to make sure that the event is attractive enough to attract contestants.
Different games have different communities from different walks of age.
We can cover any eSport games that you have in mind, some of the biggest include…
Major e-Soccer tournaments (Top ones are FIFA and PES)
Fighting Game Tournaments (Like Tekken and Street Fighter)
Mobile tournaments (Such as Mobile Legends and AOV)
Battle Royale tournaments (Like Fortnite and PUBG)
e-Racing Tournaments (F1 2017 and Project Cars)
We strive on eSports.
It is our passion and we love organizing it so if you have an eSport tournament in mind, we'll gladly run it for you.

Service #3 – ESports Event Consultancy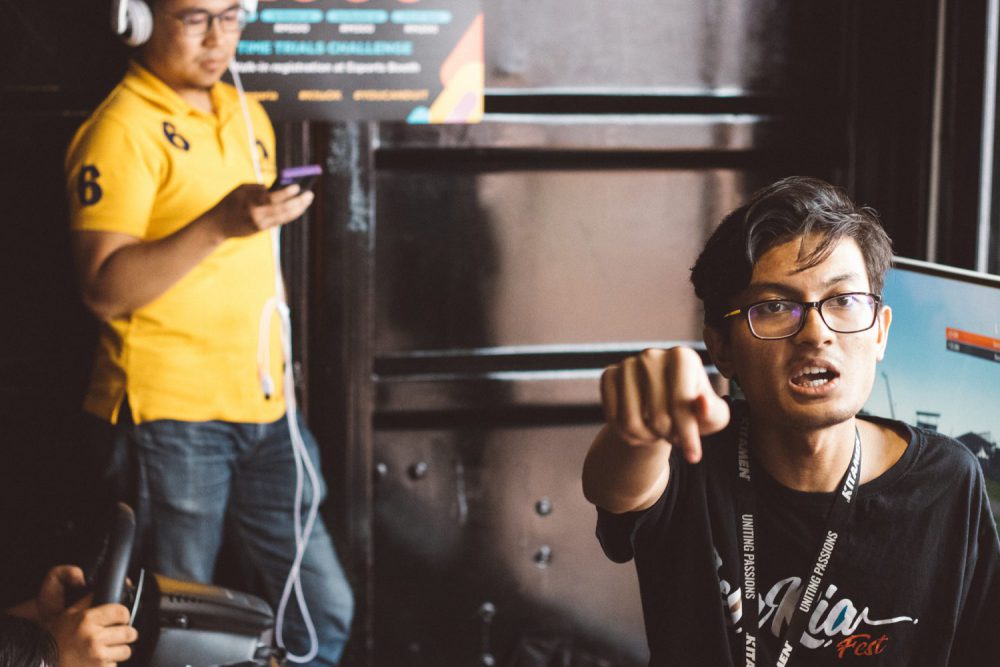 Still want to organize your own eSport tournament A-Z? We'll guide you!
A lot of gaming hubs today have their own sets of gaming setup.
They operate daily as a store and nothing more.
Amazingly, some entrepreneurs (Or what we would like to call Technopreneurs) would want to utilize their great assets by doing their own eSport tournament event to bring their image out and reach more people.
They have their own high-end gaming gear and apparels, and they would like to utilize that stuff on their own.
One problem though – They have never done an eSport tournament before and have no idea how to start and execute.
Introducing our eSport consultancy service!
We'll be there for you every step of the way on things like…
The best dates to pick
Proposal template for sponsors
How many participants should you open it to
How to avoid cheating contestants
What is the best prize pool to give
The correct frequency to blast your marketing
Online and offline promotion
Mock cheque creation
Media invitation guideline
These are just some of the most common questions we tend to get, there are many more where that came from because once you start planning your events, all the mysteries of the world will unfold before you.
If there is a doubt in your mind, we'll happily sort it out!

Service #4 – Venue Rental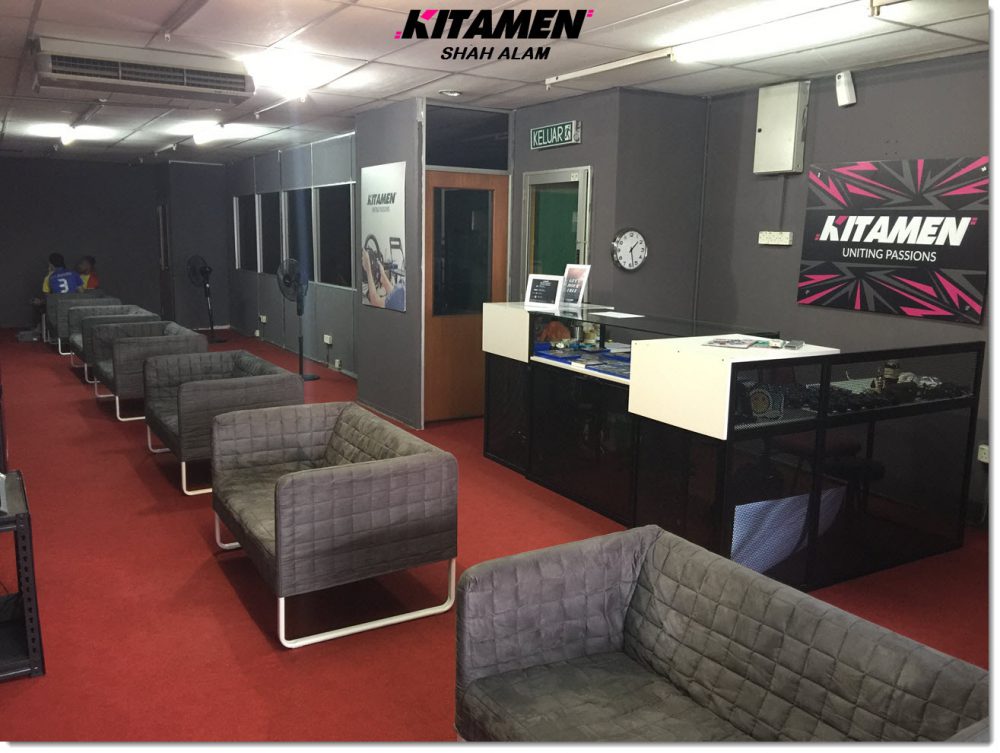 Couldn't find a place to host your event? You can use ours!
Since the beginning of our journey, our Kitamen outlet has hosted plenty of events from birthdays to tournaments, even as a space for mobile competitions.
Our outlet can fit up to 70 people at once and we have 3 air conditioners with air fresheners around to ensure that the crowd remains comfortable while enjoying their games.
That being said, with our rate of RM800 per day, our package includes…
8x Game station sets
1x HD Monitor
1x wired Microphone & amplifier
2x On-site crews
All day FREE gaming!

Service #5 – ESports Streaming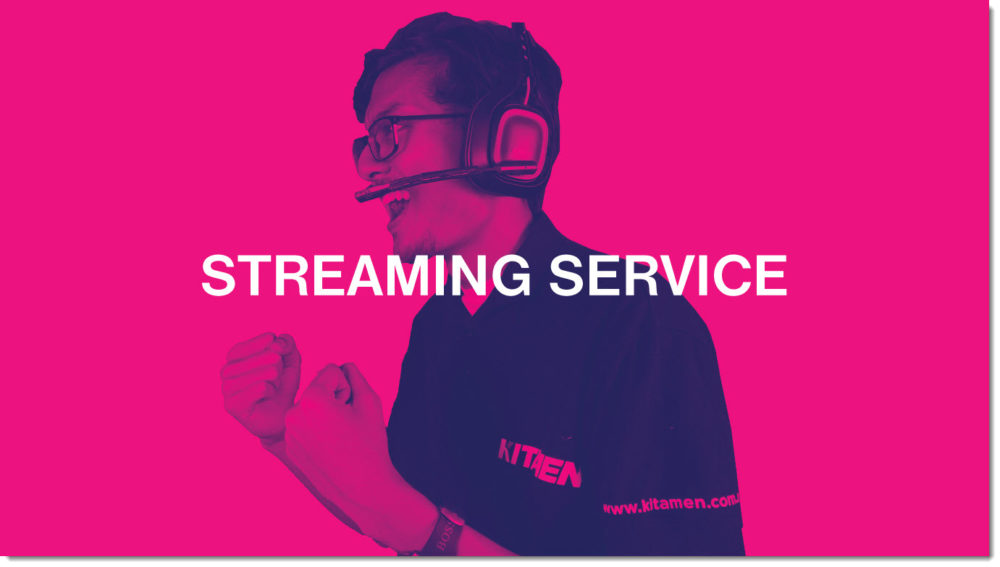 What better way to get more views than to stream it where everyone can see?
Not only will you be able to project the gameplay of the tournament, you can also place any logo on the screen – Great way to project to your audience just who your sponsors are!
And the best part? You can save the video and upload to YouTube to reach more people!
When we stream, it will look something like this…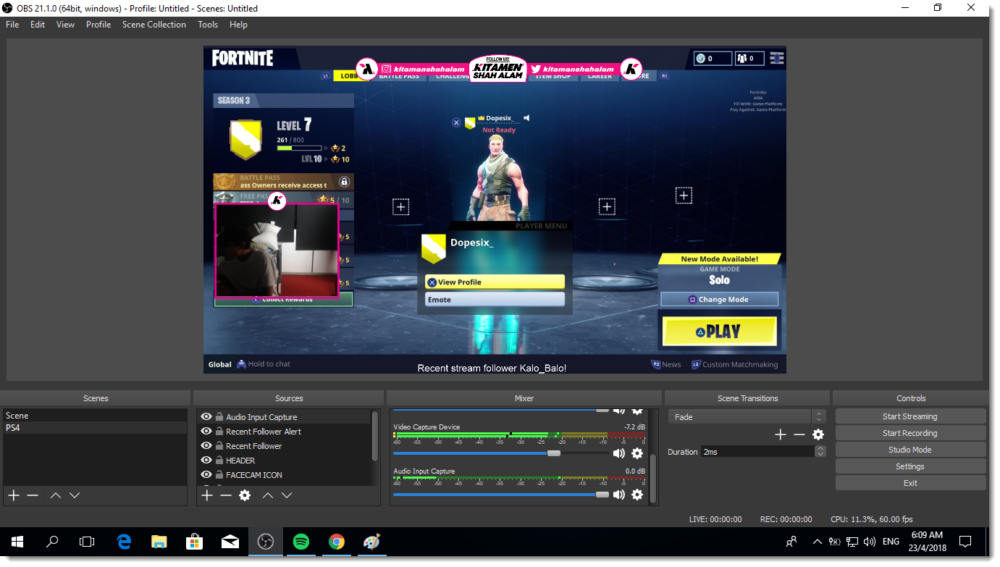 Top eSports events always have streaming features which they tend to upload in YouTube so that other people can see again and again the intense competition which happened during the event day.
It's as if you  their fight for centuries to watch!
Not only that, sponsors love it when they know that your video will be up and running forever as they also get their names up when top players fight.
Thousands of eSport athletes regularly check online for videos of their favourite players to learn and improve their skills and eSport coachers refer to those videos as part of their training lessons to explain to other budding players.
You can never go wrong with streaming, inquire with us now!
Service #6 – Design & Merchandises
Want to print your own designs and merchs? Use our expertise!
We do events almost every week so we have the best designers to make sure your event pops out and attract more youths and get more views.
Our products range from…
Buntings
Banners
Backdrops
T-shirt printing
Lanyard
Design service
You can head on to Behance to check out our wide Kitamen portfolio and see all of our beautiful design materials on our past events for your reference.
Having the right design is a message that reflects on your event and corporate image so do it right and things will fall into place just right.

These Companies LOVE Us and So Will You!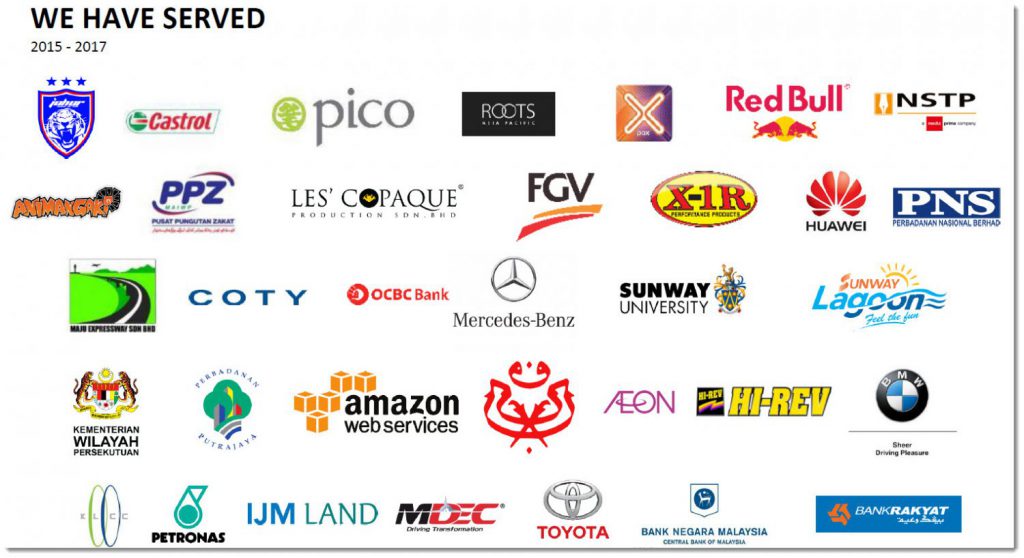 Still not convinced? These companies do and so should you!
We've been doing this for 3 years and have had the opportunity to work with many wonderful companies and organizations that have brought us to where we are now.
From expos and education events, to doing festivals and appearing in television – You name it, we've probably done those.
No matter how big or small your budget is, we'll find a way to work around it and bring our best game faces on to create the impact you desire.
Call us now, you won't regret it.