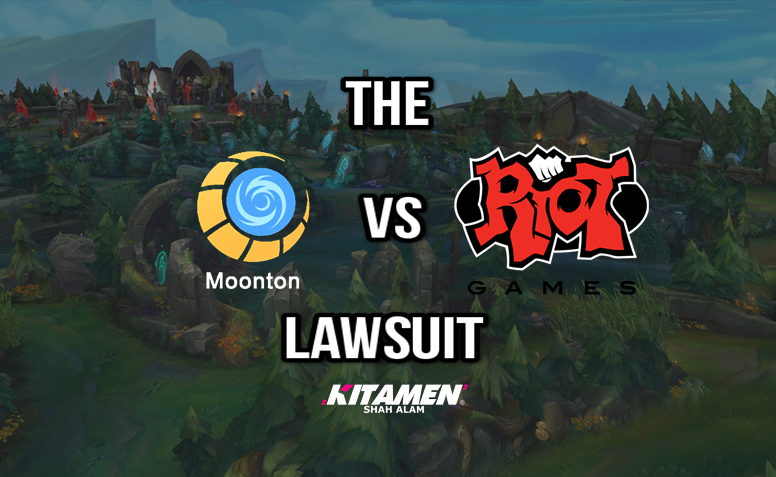 Lawsuits can be a bane or blessing for us gamers.
When our favorite gaming company gets into a lawsuit drama, it gets us all really hooked up to it because as a supporter, it will create tension between communities and plus, we as a consumer have the right to know, wouldn't you agree?
With all of those time and money spent on a game, we deserve to know if we can ever play the game again after the lawsuit, or not.
Let's get on to depths about happened between Moonton and Riot Games.
The $2.9 Million Lawsuit Copyright Controversy – What Actually Happened?
The Riot vs Moonton results are finally out and Tencent Holdings (Which is the Parent company of Riot Games), has won the lawsuit against Moonton for 19.4 Million Chinese Yuan which is about $2.9 Million converted to USD.
The lawsuit between these two companies originally started last year when Riot Games sued Shanghai Moonton Technology back in 11 July 2017 in the Central District Court of California but it didn't work out because Moonton managed to convince the court to have another hearing from the court in Shanghai.
Originally, Moonton wanted to pay $388,000 but the court ruled that the value was not enough and ordered Moonton to pay a total of $19.4 Million Chinese Yuan ($2.9 Million) instead.
Like many other gaming lawsuits, this particular lawsuit is also based on copyright infringement as Moonton's Mobile Legends is seen as copying Riot Games' League of Legends gameplay and characters.
Riot Games of course started the League of Legends game first way back in 2009 and obviously has dibs on it whereas Moonton only released Mobile Legends in 2016.
I know most of you will react negatively to lawsuits but before you make your final judgement on which company is at fault, check out these surprising facts first…
5 Similarity Points That Ticked Riot Off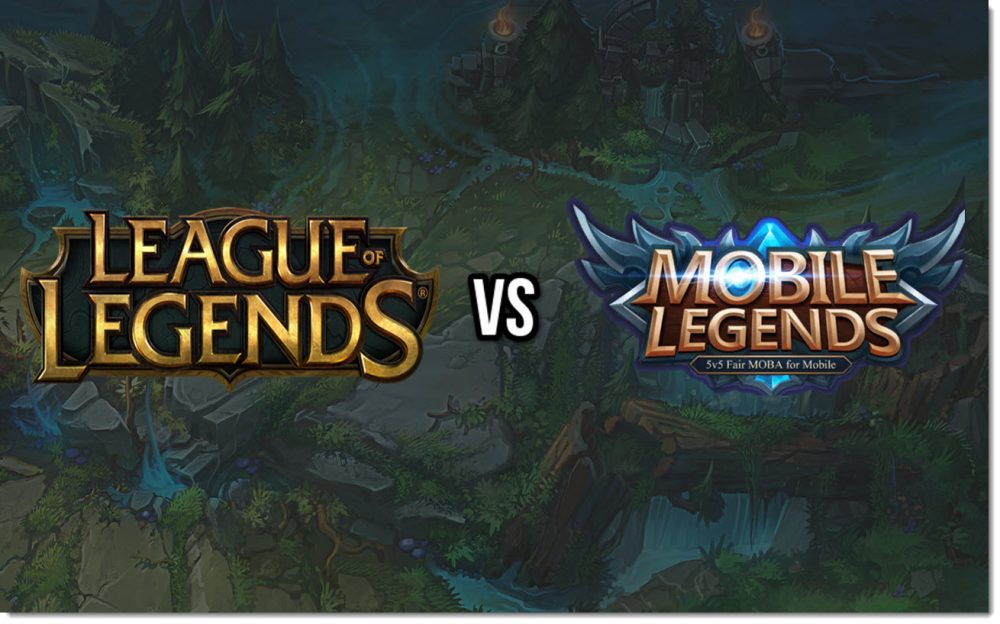 If MOBA games aren't your thing, then you might not be familiar with these two names.
I'll give a short brief…
Riot Games (Under Tencent) – League of Legends
Shanghai Moonton Technology – Magic Rush, Mobile Legends: 5v5 MOBA, and Mobile Legends: Bang Bang.
The controversy started way back in July 2017 and claims made by Riot were on these few points…
Point #1 – Name Similarity.

Riot was beyond rage when they found out that their brand was copied without their consent.
The Mobile Legends logo were so similar to that of League of Legends' that their brand was designed with words on top a shield background like that of LOL's.
The names were almost alike and the "S" and "L" design on the logo were an exact match.
If you've noticed, Mobile Legends even copied the word "Legends" from LOL which I personally think that they could have came up with a much better name like "Heroes" or "Champions".
And that's not all, they also had…
Point #2 – Battlefield Similarity.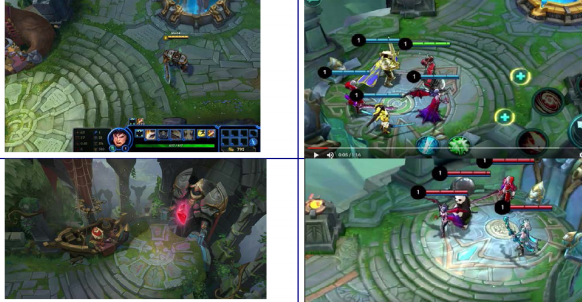 Even the Battlefield itself was eerily similar.
It's so similar that it looks like Moonton didn't even put in effort to make their own designs because the distinctive color combinations, textures, and terrain design (such as location and number of staircase steps, rocks, and bushes, were all very much alike.
And bear in mind that this one is from Mobile Legend: Bang Bang, which is the newer version released.
The earlier version had an exact same amount of buffs like the blue and red dragon, and as if that's not enough…
Point #3 – Mini Map Similarity.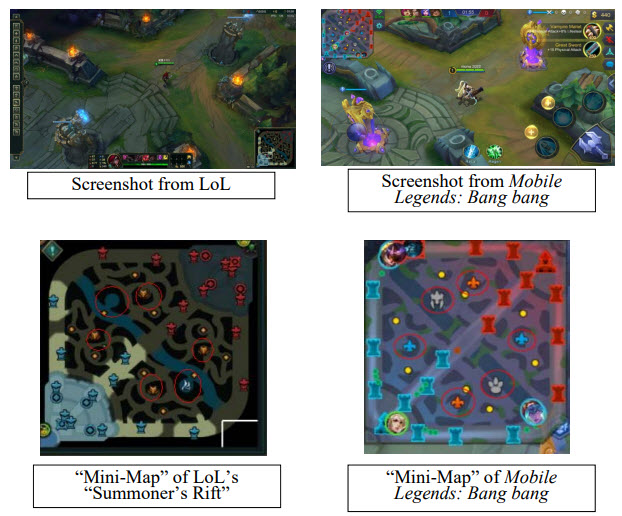 You would think that they would at least change their monster setup.
Compared to other MOBA games like AOV and Onmyoji which look amazing with different sets of buff and monsters, Mobile Legends didn't seem to want to at least change their Mini Map elements even by a bit.
This is one of the points that angered Riot for a long while.
They informed Google Play to bring the game down and from there, Mobile Legends actually complied and brought down their original version but they later came back again with another version of the game called Mobile Legends: Bang Bang.
Their Battlefield looks very identical to Riot's "Summoner's Rift" which also contains the exact same number of obstacles, objects, monsters, bases, turrets, textures, and overall color palate.
Point #4 – Character and Skills Similarity.

This point was made against another one of Moonton's games called Magic Rush which has an awkwardly similar type of heroes to that of LOL's.
I only took 3 examples but they are plenty more heroes with the exact matches in terms of Character design and skills.
When you enjoy a game and later found out that they are an exact copy from another game, how would your respect go for that game developer? For me, I would definitely stop playing it.
Point #5 – Victory Similarity.
What's more frustrating than to finish a game seeing the same concept to that of another game's?
Before you say anything, yup, they even copied that.
Some people say that as a small budding company, they tend to copy successful role models in order to learn and adapt to their own game culture but seeing that their copy rate is more than 90%, I don't think that it's a matter of adaptation anymore.
I could be wrong, what would you think?
Final Word
---
For most of us average Joes, $2.9 Million definitely sounds huge.
But for Tencent, that amount might be particularly small seeing that they've not only begun to monopolize the gaming world as they take over huge gaming brands like Blizzard, but also due to the fact that they have a hand in other industries namely entertainment, R&D and music not to mention the government being a part of their actions.
With such a huge monopoly, small fishes like Moonton would not stand a chance when power is in play.
Still, Moonton is at fault as after received warnings let alone the initial lawsuit since 2017, they were still reluctant to change.
I'm a huge fan of Mobile Legends and until now, I still play and of course, organize tournaments here in Malaysia but after realizing this, would you still support them? I'd like to know.
For more info on our services, check out what we have to offer here.