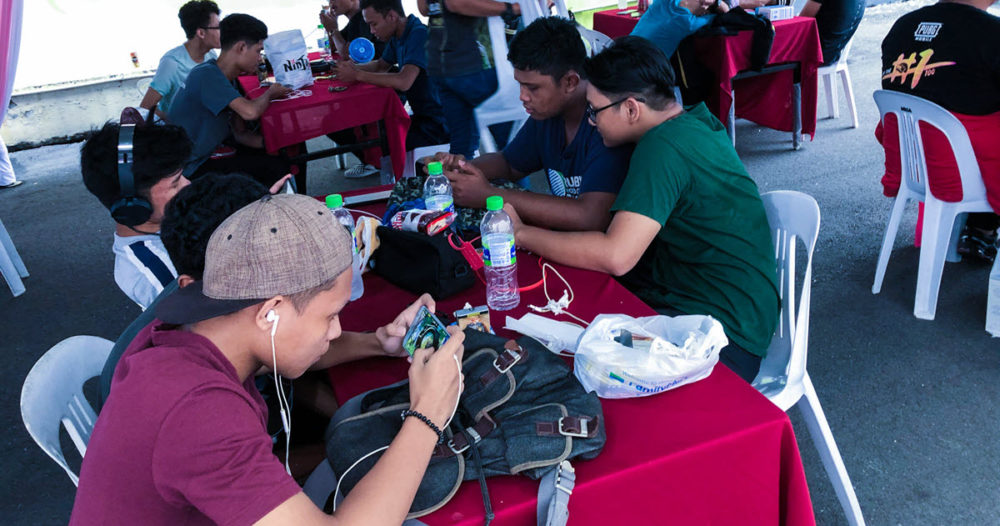 Guess we're back for some Pesta Warna Coverage.
Hello peeps, gengs, boskurrs, boskiterz, sisturz, and braders!
My name is Afiq and I'm back to give you my take on an event that we just finished.
It's the 3rd Pesta Warna this time and boy oh boy, did we have fun under the rain!
The e-sport spirits, the harmonious heart, and the chirping performance of talented young artists at the back alley brought it to life once again.
And the best thing? I was one of those performing talents! 😀
Want to know more about what difference Pesta Warna 3.0 has compared to their previous events? So am I! Read on as I unveil…
We Did Yet Another PUBG Mobile Tournament.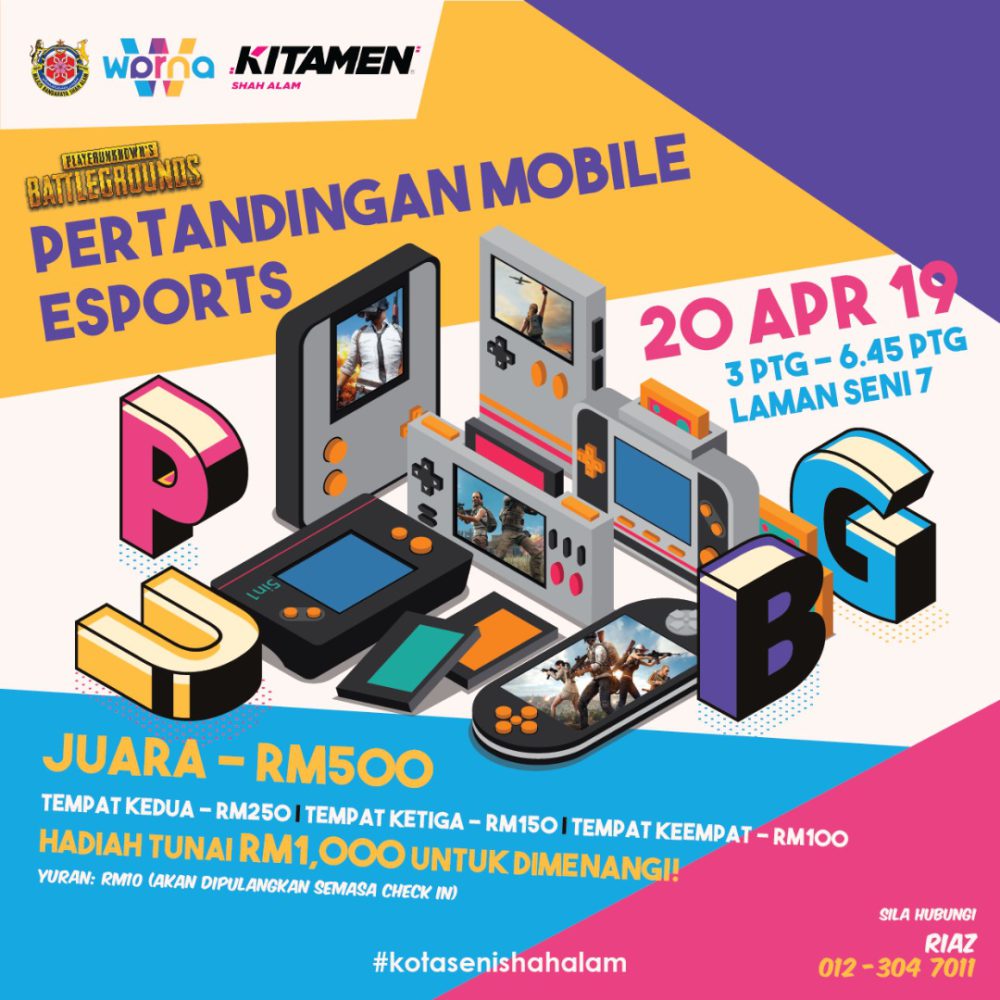 As usual, we did PlayerUnknown's Battlegrounds (PUBG) mini tournament there to embrace e-sports culture to the community.
Having so much positive feedback from the players, the organizers, and not forgetting of course, my fellow readers (you guys) in this blog, we decided to organize yet another PUBG Mobile mini-tournament in the same alley.
Of course, it was also for the sake of e-sports!
It was a hot month for eSports because there were many PUBG Mobile tournaments around since the fasting month was just around the corner and all eSports organizers want to pull off their one last event before it ended.
Nevertheless, players still joined and we ended up having quite a lot of fun as everyone was in a heated battle whilst under the rain and plus, I managed to do a rapping gig too but more on that later.
Now, onwards to the game results!
Who got Chicken Dinner you ask? Here's a list of our victors…
Champion – x77 Gaming Clan (1960 points)
2nd Place – KUDA Esports (1220 points)
3rd Place – Cowboy9 (1150 points)
4th Place – Kucing Turbo (735 points)
We did our PUBG Mobile tournament a little different this time.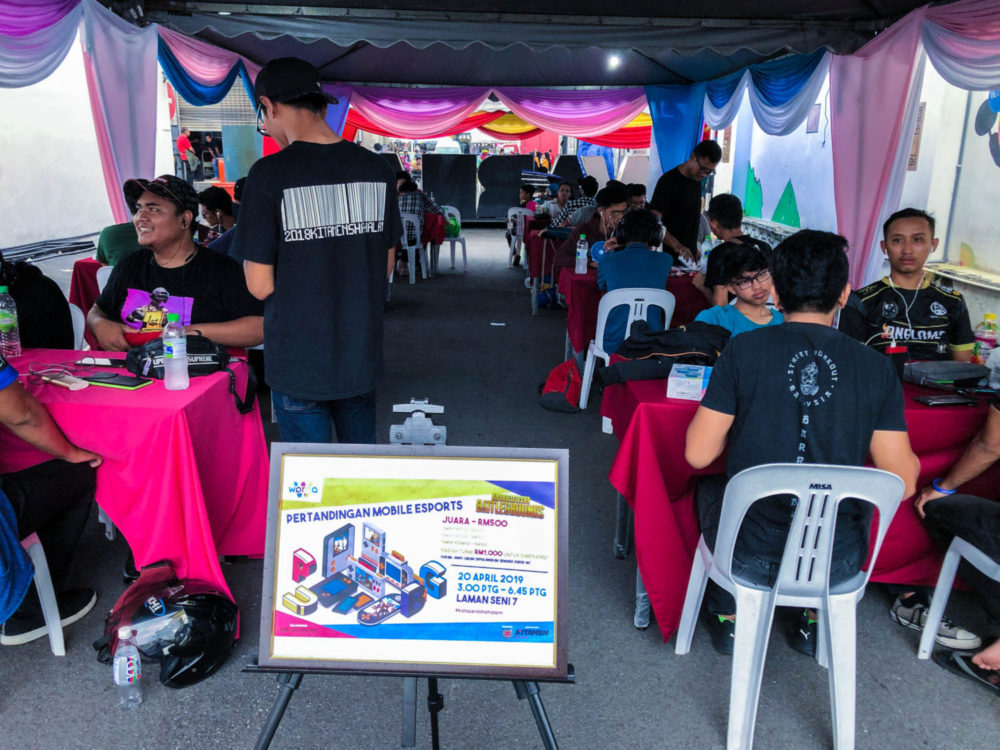 Instead of doing an open tournament where there's a flaw that the same champion might win again and spark some unrest between the players, we banned those previous champions from our previous WARNA 1.0 and WARNA 2.0 tournaments.
With the exception of course, that those people can still play if they do not use the same team members or same team name – Meaning that they can still play, but only if they create another team (With different team members of course) or if they join other teams instead.
Since the WARNA PUBG Mobile tournament is a small-time event where our goal is to only spark interest and attract more people to join in on the fun, we left those international super strict rules to… well, those international super strict events for them to apply.
This way, more people can have fun and non-gamers can game too.
And if new faces can win, they would certainly be more attracted to join the next upcoming events in the future.
We love testing new challenges and game tournaments to add more spice and who knows, we might even do a Deathmatch for PUBG on one of our bigger events in the future.
About Pesta WARNA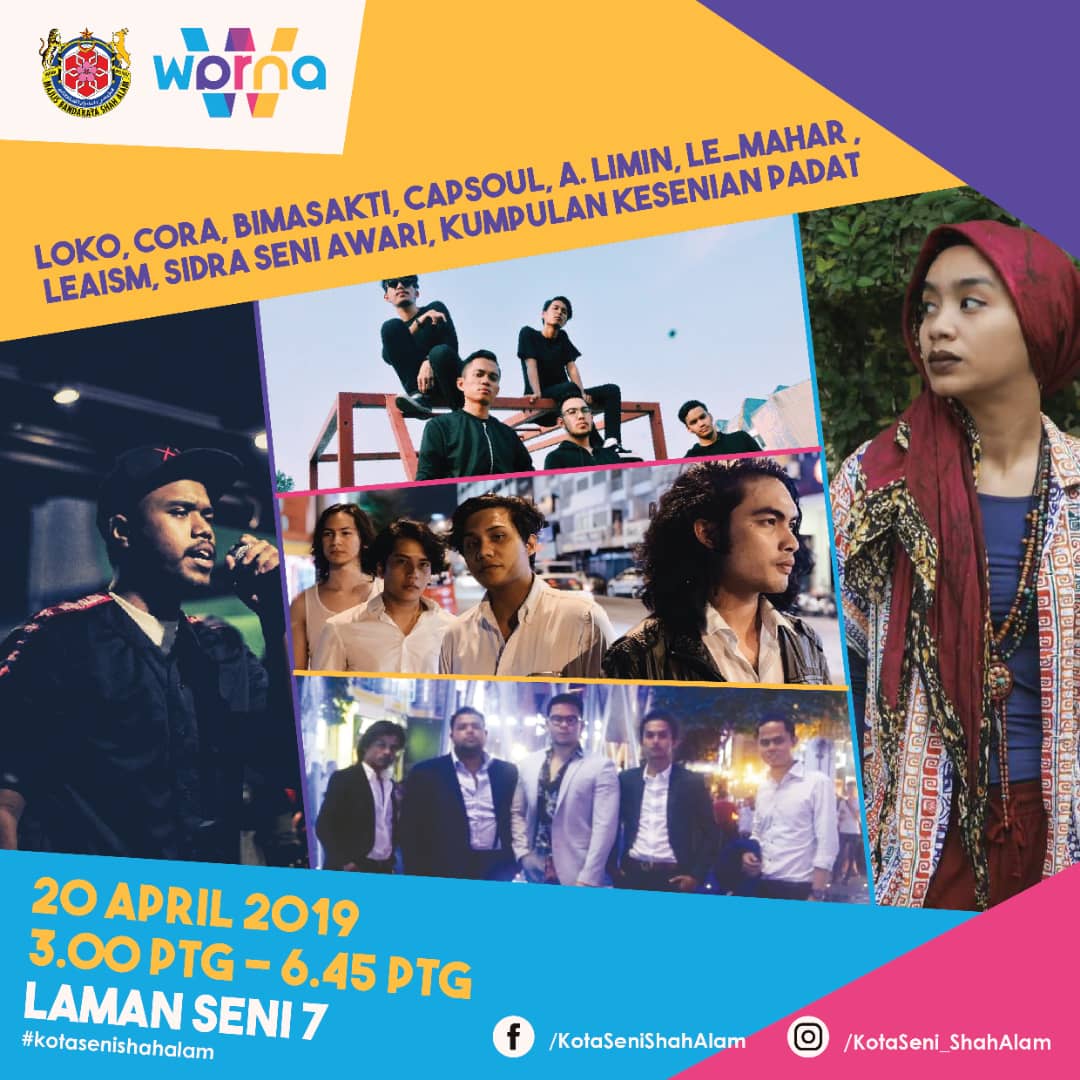 For those who have not read my other postings about Warna Event, the event was organized by Shah Alam Municipal Council or more commonly known as the Majlis Bandaraya Shah Alam (MBSA).
It is a series of events and this year alone, we have 5 tours happening…
20 April 2019 (This one!)
17 August 2019
21 September 2019
An here's a list of the performers…
Loko
Cora
Bimasakti
Capsoul
A. Limin
Le Mahar ( Me 😀 )
Leaism
Sidra Seni Awari
Kumpulan Kesenian Padat
WARNA was first hosted in 2014 aimed to cultivate arts, including music and theatrical acts.
I'm just going to slide in a little fun fact – Did you know that 2019 is the first year WARNA actually features eSports?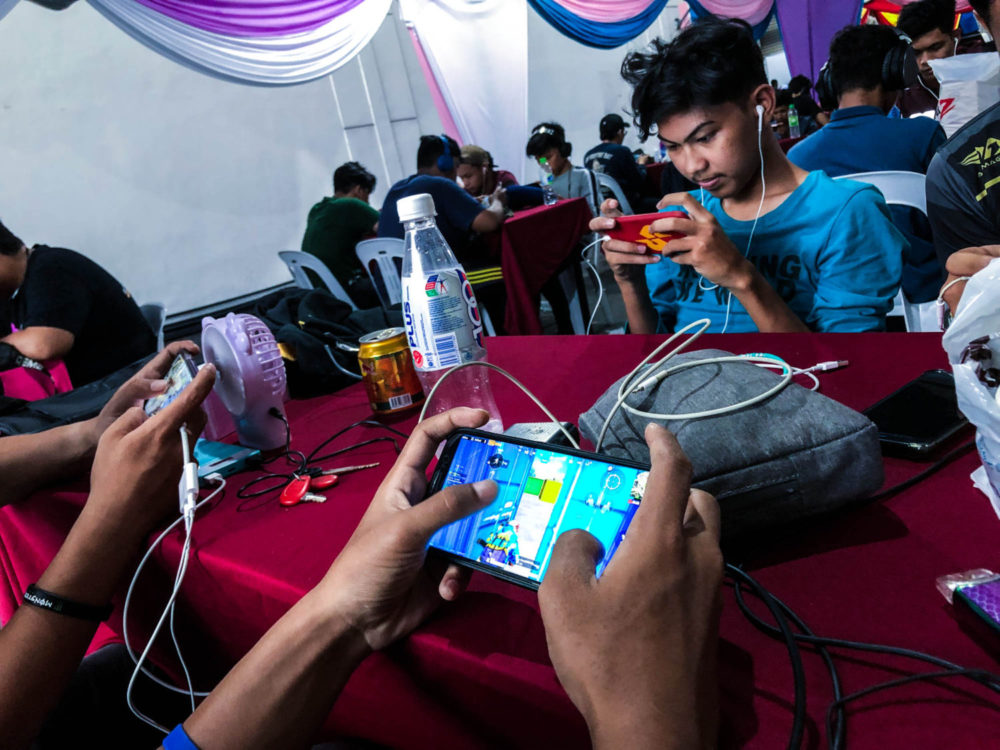 It's true! We're quite excited about it and have locked ourselves with them for the year because we're passionate about making our city a better place to live in.
Of course, it's also so that we can meet our fellow neighbours and get to know who our Shah Alam players are because since we're doing a small tournament here, we don't really hope on people coming from afar (Psst, we actually did get some players from outer states surprisingly who made the journey could you believe it).
In every year, there will be Warna in almost every month at either Laman Seni 7, located in Section 7 Shah Alam or Laman Seni 2, which of course located in Section 2 Shah Alam with an aim to make the alleyways lively again.
And I have to say, MBSA did outdo themselves with it this time because if you compare it with those alleys in movies where they are dark, scary, full of death and smugglers especially with Batman's parents' deaths casting a shadowy gloom all over it, our alleys here are pretty decent.
Not all of the alleys I mean but it's a good start because compared to back then, you'd be surprised at the colours you can see here (Hence WARNA).
There's art, there's sculpture, and paintings by artists and occasionally, MBSA will host mini-festivals there like WARNA to further give confidence to people that it's safe to walk there.
In fact, the neighbouring shops and restaurants whose shops share that alley also made it more welcoming by joining in on the fun and dances, and even give us food and drinks as we bring the crowd there for events.
Final Words
---
That's it, the third event done!
Though small, WARNA still manages to paint colours in the hearts of the people here and with all the excitement happening, the impact it creates is full of positivity and we'll be sure to see more event like this in the future.
Thanks again for reading guys, if you like us to organise more fun events like this, be sure to check out our services to know more.
See you at the next Pesta Warna!