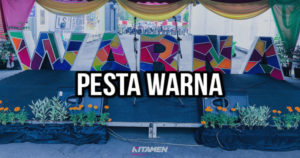 What better way to bring light to alleys than to host an event there.
With collaborations with the Shah Alam Municipal Council (MBSA), we managed to pull off a mini-chill fest to bring people to the dreaded back alley and bring life and colour back to the place.
This event, of course, has been going on for a while off the radar but this year, we plan to make it bigger by injecting the eGames essence hence the PUBG Mobile tournament with a hint of PlayStation 4 game stations.
E-sports has been increasingly famous over the past few years and Malaysia is embracing E-Sports culture ever since.  Whether it is from the government sector or the private sectors, both parties are aware of the demands for e-sports and its impact.
Why? Well, maybe it is because of the booming e-sports industry that could be worth as much as $138 billion in 2018.
According to CNBC, the market had grown an impressive 13.3% from last year that was up to $16.2 billion, benefiting from traction from new video game content, products and gaming events around the globe. As a gamer, I am happy to see that Malaysian is accepting this culture.
On 16th February 2019, our team had organized a small PUBG Mobile tournament in conjunction with Warna event hosted by Majlis Bandaraya Shah Alam.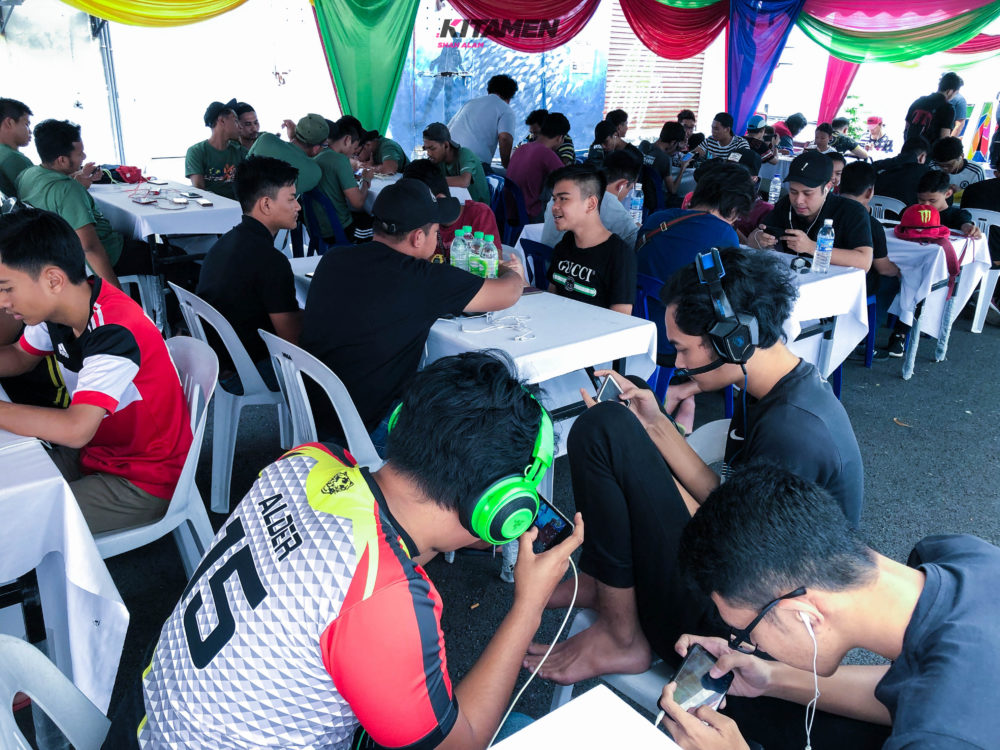 Although they contacted us at a very last minute (3 days before the event to be exact) to host a tournament, we accepted the challenge in the name of passion and in the name of e-sports.
In just a few days, we managed to gather up 16 teams to compete in the PUBG tournament.
Of course the RM1,000 prize pool helped too, but I was actually more amazed that these players actually accepted the challenge to come all the way to these alleys.
What's more interesting is that they came from various age groups and backgrounds. Most of the PUBG Mobile players consist of teens but there were also working adults and amazingly, families even that came and supported the event.
Now who says that e-sport is not family oriented?
For me, personally, a tournament is not just about the prize but also about creating a new bond and strengthen what existed.
We provide a few PlayStation games for the public to play while waiting for their loved ones to finish their battle which quickly intensified as the heat went up.
Games weren't the only attractions there, there were also vendors from different niches selling clothing and crafts which liven the event even more.
Magnificent buskers wooed the guests with their chill vibes and to top it all off, traditional dancers even graced the event by making an entrance through the crowds creating a harmonious ambience.
What is Pesta Warna? –The Idea Origin.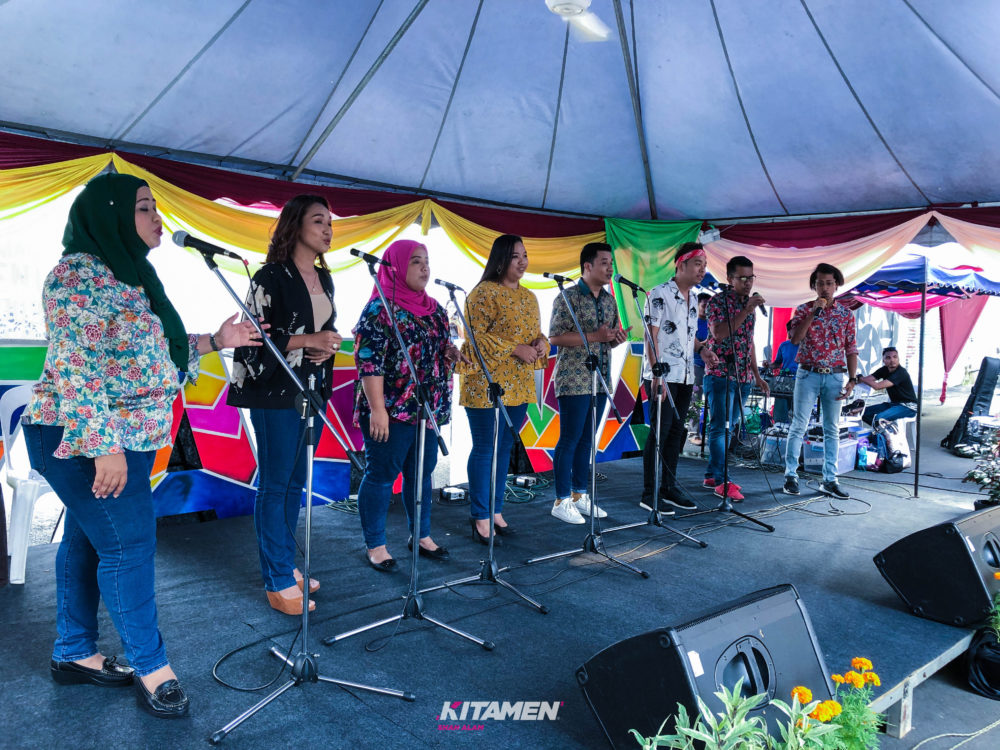 Warna was first hosted in 2014 by the Majlis Bandaraya Shah Alam with the aim to cultivate arts, including music and theatrical acts.
In every year, Warna was almost hosted every month.
The venue would normally be at Laman Seni 7 (In section 7 Shah Alam), and Laman Seni 2 which is of course, in section 2.
Previously, they (the organizer) had done various events like The Journal, an event about photography, sketch and travel, Art for Homeless, Borak Borak and for Warna, they aim to bring life and colour through the most waled through alleyways to bring life to them and change people's perception of it.
Back Alleys are known to be scary and grotesque, portraying and giving an eerie feeling for passerby's which made them steer away from places like that.
Heck, even Batman's parents were killed in a back alley so with the successful launch of Warna, people's perceptions are slowly changing and from a place of great darkness, it is now filled with colours and art hence the name Warna.
For 2019, the Shah Alam Municipal Council (Majlis Bandaraya Shah Alam or better known as MBSA) decided to fund the Warna project, making it into a tour of 5 months of the same type of events.
16 February has passed but of course that's not the last of it. The upcoming Warna events this year are set for these dates…
20 April 2019
17 August 2019
21 September 2019
The final event will be a much bigger festival set to be held in MBSA's renowned auditorium with a bigger crowd, performances and of course, a bigger eSports tournament.
In this year, the organizer wanted to test the water and see how well the event would go if they were to bring in e-sports in the scene.  Upon contacting us, they were curious and merely wanted to test whether there is a crowd for the tournament and people actually want to go there.
Amazingly, it went full house very quickly and thanks to all the players who played and stayed, we were able to blow them off their shoes.
We hope to give a good starting point of collaboration with them in the near future and with a successful start, I can already see the path lining up for the next events with them.
Who Got Chicken Dinner?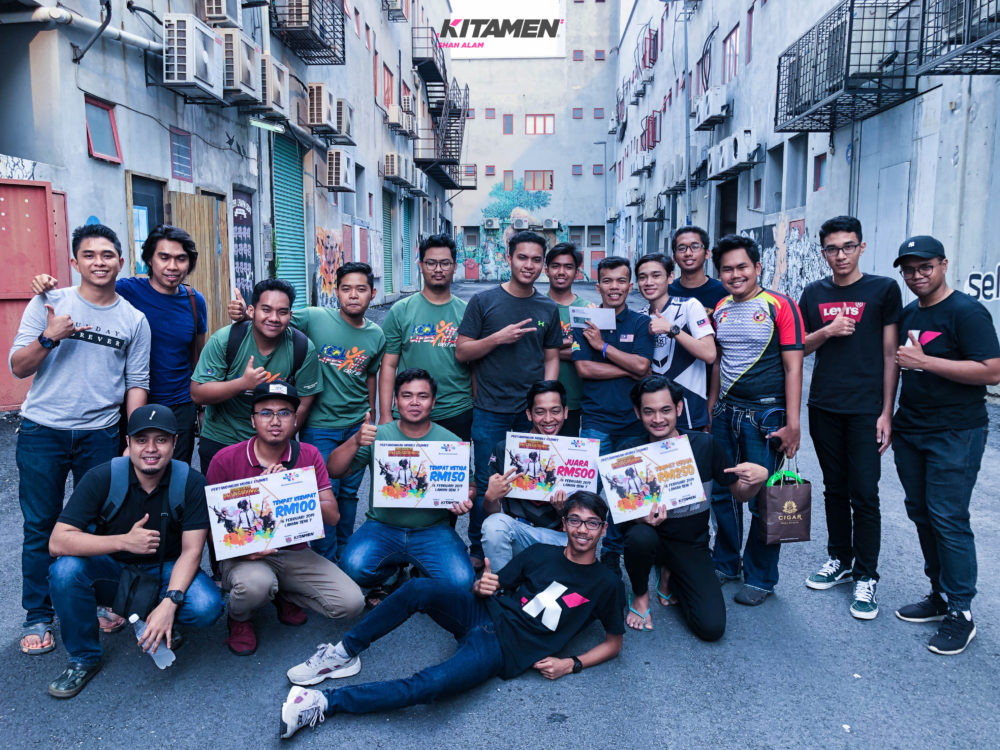 As said, the tournament was a very last-minute decision.
We weren't expecting full house but on the last day, we managed to pull off the event and get 16 teams to register as all we did was to blast the tournament around our Social Media.
The other teams were just passing by the event and saw our tournament there.  They registered right away.  It went smoothly, with a few minor complaints from the contestants but they're mostly due to the heat.
We had 4 rounds of games from different maps, all which we did to collect points from a mixture of kills and rankings per map and after the final match of heaty chicken margination, it was time to deduce who the winners were.
Oh yeah before I forgot, here are the winners…
Champion – Askar Jahanam (1575 points)
2nd Place – Kuda Esports (1205 points)
3rd Place – 23-3B (848 points)
4th Place – WEPES (798 Points)
It was a small tournament with only 16 teams, 64 players, and 4 winners but given the opportunity, we'll surely do a bigger one.
Last but not least, here's a video covered by our media team Dragonfruit n Yum…
Final Word
What's more to say than a job well done from all the parties involved.
The day quickly went super-hot with 40 degrees Celsius but despite the dessert-like temperature, the players held on to their phones for the battle and the crowd also stayed until the event ended.
PUBG Mobile tournament was definitely a hit and an awesome idea to bring to any event too so if you guys have an event upcoming, do hit us up and we'll bring our best gear to help organize one for you too.
Thanks for reading!