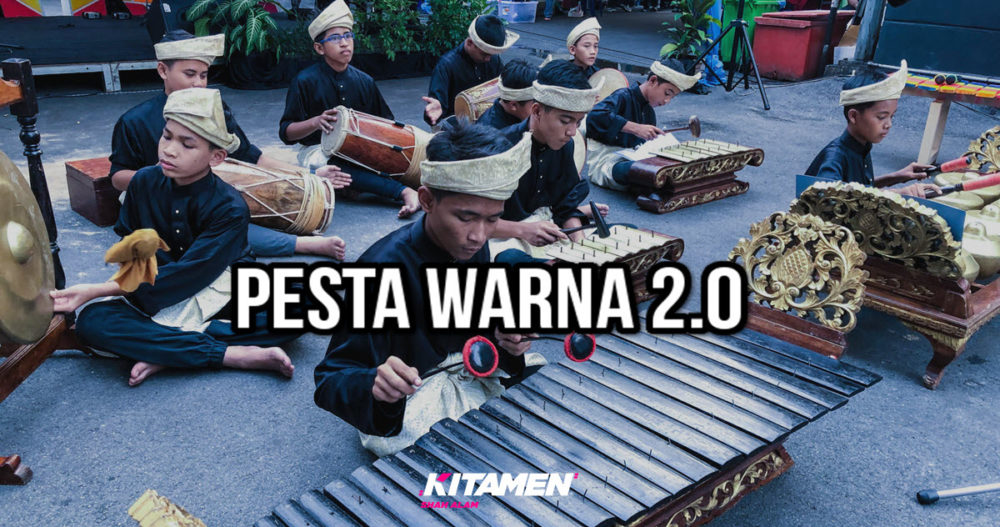 Do you like to chill at mini fests?
I know you do.
I like it too.
Which is why today, I'll be explaining a bit about the interesting event of Warna 2.0 – an event brought to you by our beloved city council of Shah Alam, MBSA.
As mentioned in my last post about Pesta Warna, Shah Alam City Council will be organizing the event five times this year as part of their efforts to promote the city, each one with more attractions.
This month's Pesta Warna, was held on 16 March 2019.
We still did a Mini PUBG Mobile tournament in the alleys, the same as before but surprisingly, we managed to gain enough momentum to attract other pro players to join as well.
Growing up from 16 teams in the last tournament to 20 teams for this month.
This shows that the city council are starting to accept the e-sport culture even further and slowly embracing it deeper.
A Quick Look on What the Event is About.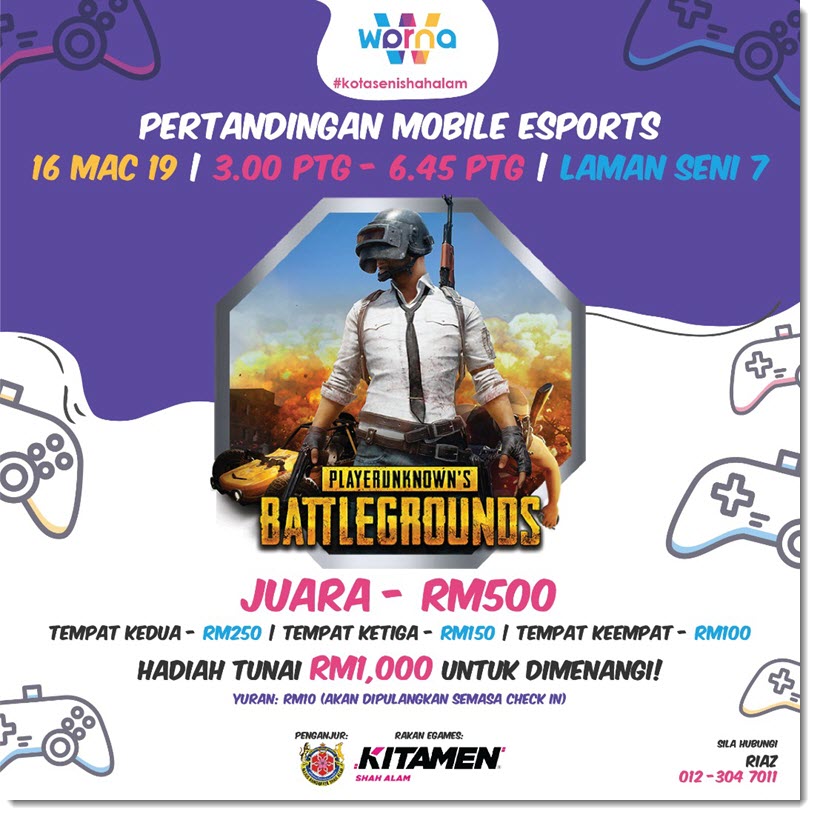 Arts and crafts enthusiasts, look alive!
I've actually covered Pesta Warna before on the first event but if you've never heard of it, long story short it's basically a mini-fest in an alleyway with a goal to change the public's perception that back alleys aren't all that bad.
The concept of the event remains the same as before if not similar.
It has the same program like it had before too – Cultural dance, Indie buskers, poetic skits, not to mention our beloved eSports section which is where we come in.
The bands included for this tour are…
Nea & Co.
Bella Latif
Jasad Bersiong
Octopress
Shuuna
Nina Hisham
Merchants of Mercury
Kolar Hijau
It's still interesting to know that people from all walks of life would come all the way here to see their favorite local bands performing while the other group of people namely the eSports enthusiasts would come to support their friends and families playing PUBG.
I might be wrong but I'm pretty sure that people won't really mind coming to just about any venue out there no matter scary or grotesque those places may be, as long as the program itself suits the niche of the audience.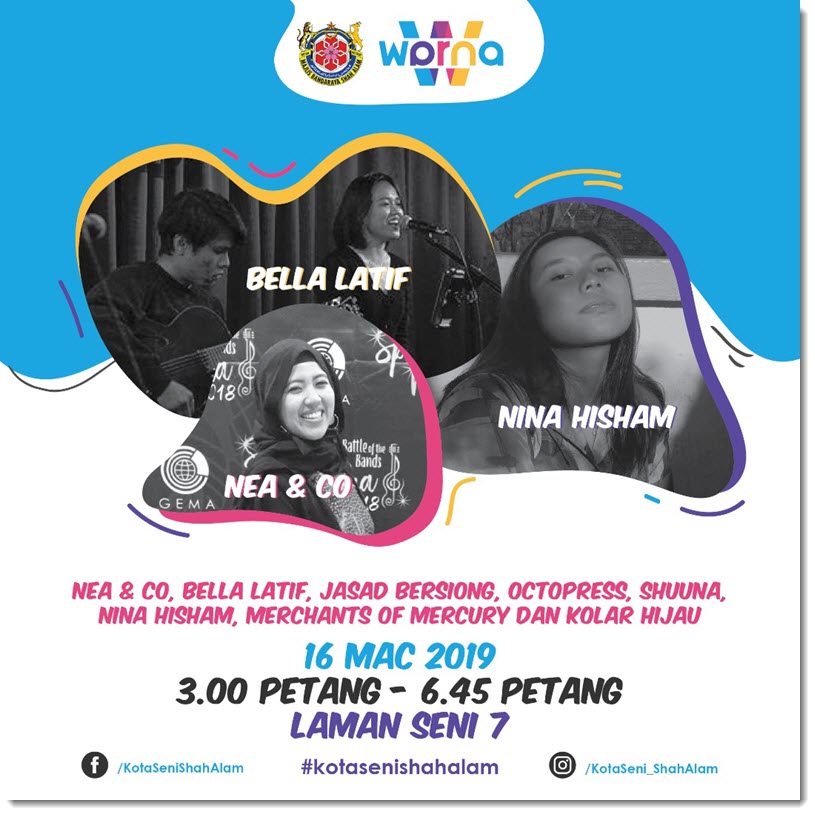 There were not just friends supporting the contestants but also family members.
There were three teams that consist of four primary school children competing (10 years old I guess) in the PUBG Mobile tournament too.
Seeing how their families supported them by staying throughout the event shows how much the eSports culture is slowly being assimilated as a legal thing.
What a wonderful feeling I and my team felt when we see that kind of support from their respective families.
On top of that, I also observed a harmonious networking-ish session happening whereby parents of those participants mingled with each other and get to know the other parents who were also there at that time which livens the event even more.
Some might say otherwise but to me, having people from all background mingling like this brings about a warmth like no other.
It's like when I'm back in my hometown.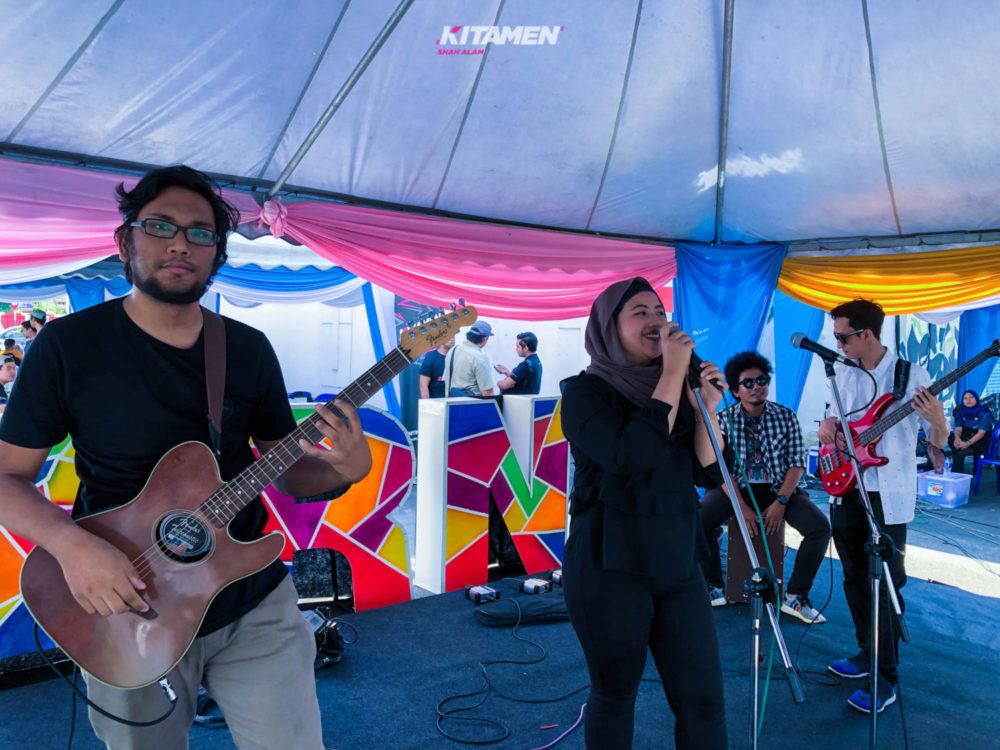 Even if you're not a player yourself, having the opportunity to meet these people and learn about their stories or what pushed them to become eSport players is something I can never get bored of.
I love to chat with these people to know more about the stories that make up who they are and who they would become in life.
Some stories can be very motivational like mak aih! My bulu roma go up beb!
Here's a date-guide on this year's Pesta Warna tour…
16 March 2019 (This one!)
20 April 2019
17 August 2019
21 September 2019
Guess Who Won This Round For PUBG Mobile? –You'd Be Surprised!
For Pesta Warna 2.0's PUBG Mobile tournament, the winners are…
Champion – The Face Gaming (1690 points)
2nd place – Kuda Esport X ROCA (1080 points)
3rd place – Hide On Bush (1025 points)
4th place – 23 3-B with (985 points)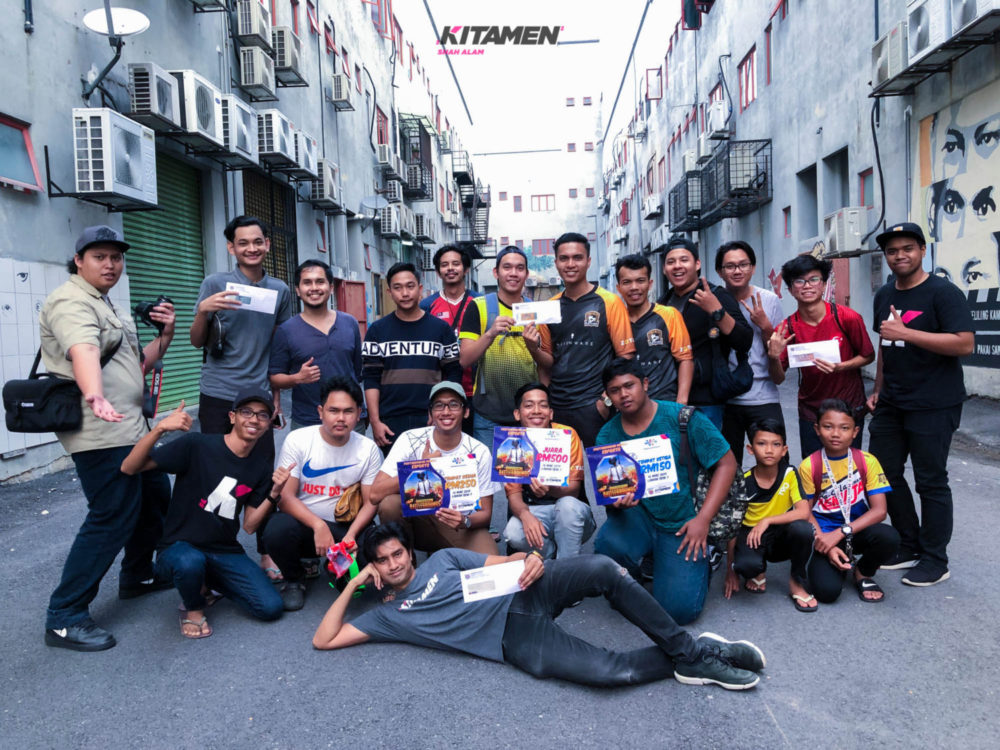 For your information, The Face Gaming (Also known as oLo The Face Gaming) is one of Malaysia's professional PUBG Mobile eSports team.
We were actually quite happy to find out that they participated in our tournament for this time's Warna Event because we never expected big people to notice.
For those of you who are new to the PUBG Mobile scene here in Malaysia, the Face Gaming is one of the Nation's top teams that represented the country so having them to grace our mini-event is a huge honour.
Imagine doing a mini-cooking competition in a village which nobody knows about and then suddenly, boom! Comes Gordon Ramsay.
I will be like Mak Aih! Cannot believe my eyes and I start to question myself and my life decisions shortly after.
That's how it feels like to have a pro team coming to your mini eSports event.
Coming back to the story, it is without doubt that they were of course ones who got the chicken dinner, being their huge reputation and all.
It would be an embarrassment if they were to lose to normal teams though but hey, good thing they won!
After the tournament, we managed to interview one of the team members.
I was surprised to find out that the team actually had won in last month's Pesta Warna season 1 PUBG Mobile Tournament as the champion with the name of Askar Jahanam.
After their chicken dinner last month, they actually got The Face Gaming to sponsor their team.
It's not even my team but I feel so touched watching success stories happening in front of my eyes – It's like being a father and watching your child grow up a little :')
Now, this is the best part of e-sports! Winning a tournament and get your team sponsored by a company.
Here's a stream on the entire tournament…
---
State Mufti Wants to Ban PUBG Mobile? Say What!?
Halfway while doing the tournament, we were also faced with controversies.
Living in Malaysia, it is a norm for this to happen as our beloved Malaysians simply cannot be separated from their daily dramas.
Coming back to the ban issue, one of the hottest topics this month is the part where Negeri Sembilan's Mufti wanted PUBG to be banned because it might turn kids into "Terrorists".
Based on the recent massacre that happened in Christchurch, New Zealand, the mufti (a Muslim legal expert who is empowered to give rulings on religious matters) was concerned that PUBG will give a magnitude of impact to kids and teenagers over a long run.
He said that it will create a generation that loves war, fighting and violence.
While some acknowledged that PUBG should be banned, some were called to voice out their opinions over the matter.
This include Malaysia's Minister of Youth and Sports, Yang Berhormat Syed Saddiq Bin Syed Abdul Rahman voicing out why PUBG should not be banned in Malaysia.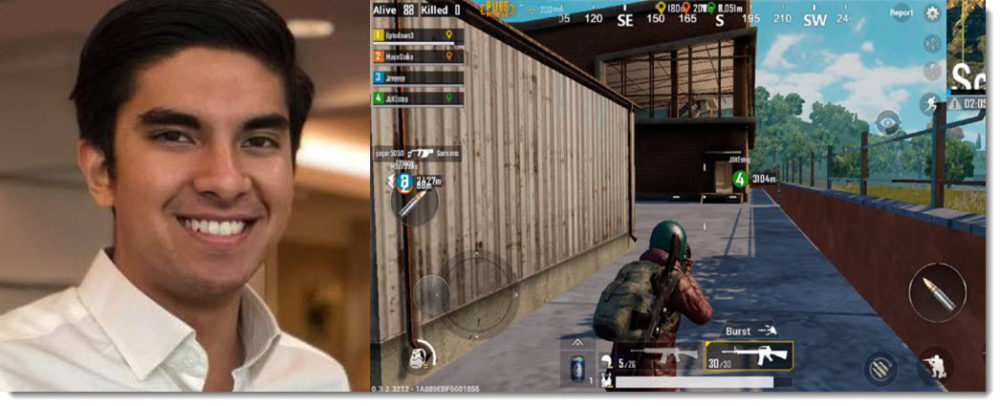 According to YB Syed Saddiq, PUBG should not be connected to elements of violence as what had happened in Christchurch, New Zealand last Friday.  "Believe me, whether or not there are (online) games (with elements of shooting), if people (suspects) already have extremist views…they will commit violence,"
What a word from our minister.
Yes, I do agree what YB Syed Saddiq had stated.
We, or rather anyone cannot connect PUBG with extremists' act of violence over other people.  We also cannot straightly justify that if a player plays PUBG or other violence game, they will become violent.
Yes, while there were several studies that showed that if a person played violent games they will tend to be violent as well.
However, there were also studies that break this argument.
For example, not all professional soccer players play FIFA and PES and not all FIFA and PES players become professional soccer players.
What I'm trying to say, is that one cannot simply connect PUBG with acts of extreme violence.
I understand what the message was however we cannot know for certain what the future holds for us and to what extend eSports can backfire to our nation's treasure – the rising youth generation.
For me, personally, banning PUBG is not the road.
As a Chinese proverb once said, wùjíbìfǎn – Too much good things come bad things.
We need to control the time of which kids can play video games rather than completely banning the whole thing entirely so that education won't be affected.
After all, excelling in school is still the top priority.
Despite arguments, I think by now it is clear that gaming can cause an addiction that is normally associated with anxiety, depression, obesity, and stress.
We cannot let one bad apple spoil the whole bunch.
Apart from having fun, playing games can actually enhance us differently.
A study from the University of Toronto finds that people who regularly play video games like PUBG or Fortnite are better able to learn new sensorimotor tasks whilst improving hand-eye coordination compared to those who do not play video games.
Hand-eye coordination is used in almost every job in the world, whether it is a professional job like a doctor or a surgeon, or a normal job like a clerk.
As for the issue of gamers being introvert, they actually aren't.
Believe it or not, playing eSport games with other players can be a great ice-breaker.
We need a smooth coordination with our teammates to make sure we can defeat the enemy with ease.
Hence the loud shouting during gameplay that we gamers are so famous for because although it is only a game, it feels very surreal for us to work together and defeat the other teams.
It is fun, it is intense, and we love it.
I would like to invite you to embrace more on the e-sport scene as it is one of the fastest rising industries in the world.
We have to eradicate the stigma that says e-sport or games will only bring harm to the society and this event is one of the many living proofs that shows how a typical tournament environment looks like.
Final Word
Despite controversies happening in the midst of the tournament, I'd like to remind everyone that eSports isn't all that bad.
Not only can it help improve us in certain ways like heightening reflexes and promote fast thinking, it also helps shape today's youth to use their free time wisely rather than wasting them being less productive.
I would also like to thank the Shah Alam City Council (MBSA) and the players who had joined our tournament who gave their full support to make this event happen.
Congrats to the winners, hope to see you guys again in the next Warna event on April 2019!
Do check out our services page to know more about what we do.