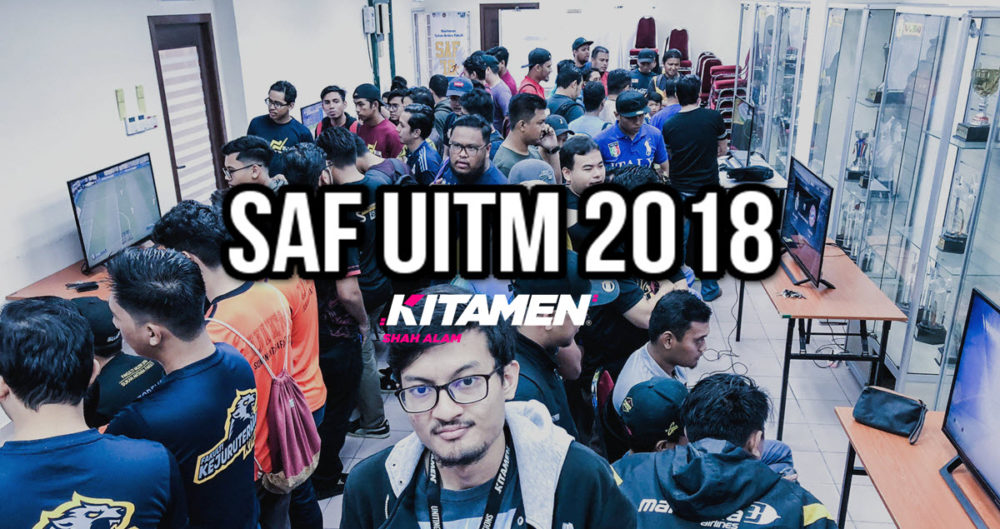 In Conjuction with Malaysia Sports Day, UiTM did an eSports tournament.
They have various events for Sports and none of them had eSports inside them as an actual competition until just recently when they decided to feature e-games on their previous sports events.
This time for SAF, they did it on a bigger scale with an addition –Instead of just students, the staff got to compete too! Awesoeme experience, imagine emotionless lecturers suddenly feeling more alive than in class.
Want to know more about what the event entails? So do I! Read on to find out more…
What is SAF 2018? –Competing With Your Course mates.
UiTM loves their sports events and SAF is a similar one, with a different objective,
Previously, we've managed their other eSports events SUKOL which is an inter-college battle and the bigger KARISMA which is their inter-campus tournament.
SAF on the other hand, stands for Sukan Antara Fakulti which basically means inter-faculty sports which takes place every year at various UiTM branches.
UiTM is known to be quite updated when it comes to sports and this year alone, they have competitions for about 30 different types of sports, eSports included so having the opportunity to join that list is a huge honour for us.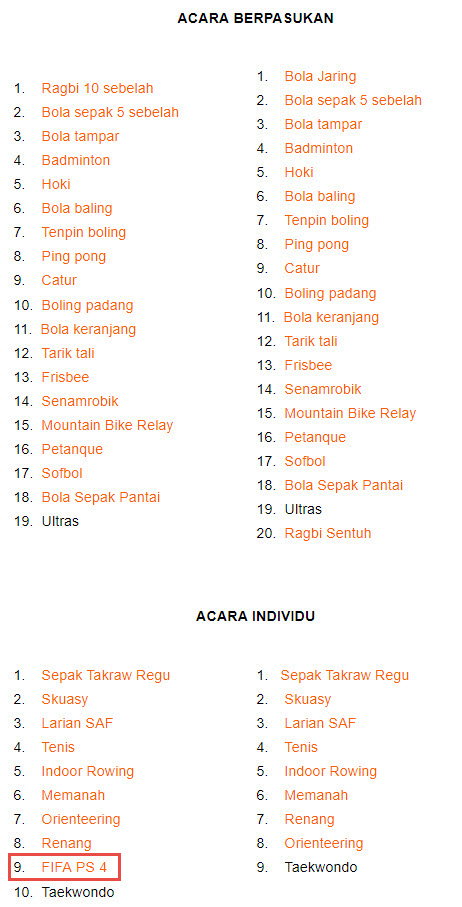 There are a number of eSports games that we proposed to them but since this is a huge event with more sports to handle in conjunction with Malaysia's Sports Day (Hari Sukan Negara), they decided to just stick with FIFA 19 first instead.
The event took place at the UiTM Sports Centre and is a mixture staff tournament (Known as SAAS) and student tournament where the staff battled 1vs1 whereas for the students, 2vs2.
Almost all of the UiTM events include FIFA for now but in December, we're halfway to closing a deal on doing a Mobile Legends tournament and from then onwards, bigger tournaments too.
The Future of UiTM eSports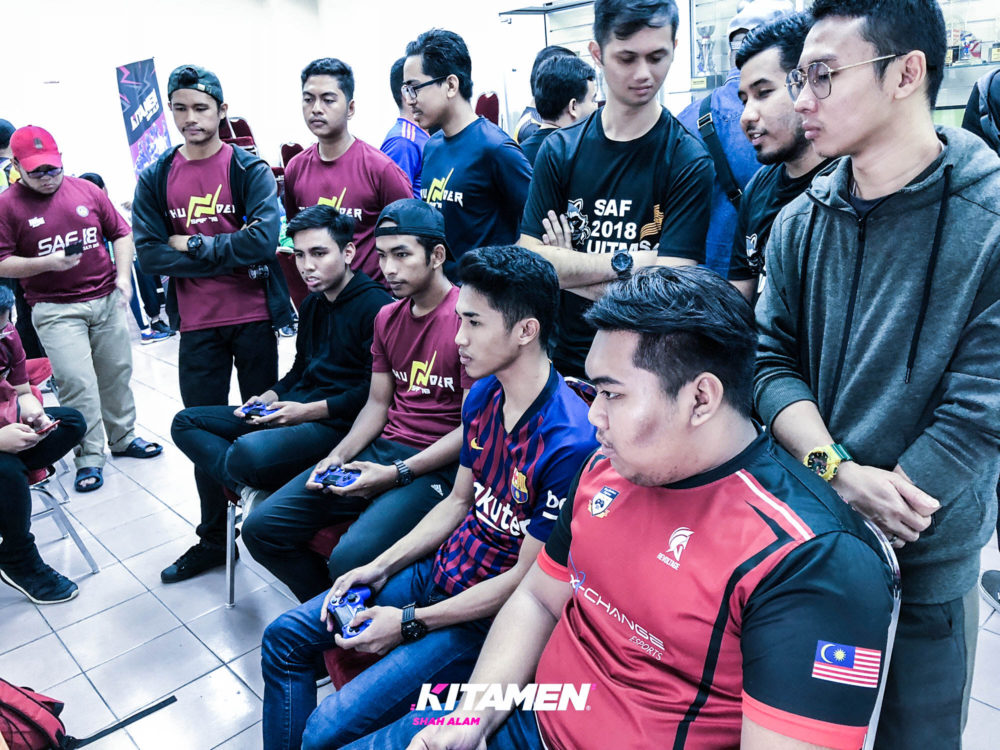 As many of us might have known, UiTM loves sports and they're good at it.
I mean their students are, but you know what I mean.
And because of this, they constantly look for ways on improving their game which is why they are the first ever Bumiputera university to accept eSports as one of their activities while the other bumiputera colleges are still on the verge of considering.
They see an opportunity, they take and that's one of the major factor's which gave them that high university ranking today.
When we asked Mr Khuzaimie (The organizer for UiTM's eSports torunaments) about the overall activity, he has a rather good vision of what's coming.
He plans to create an eSport club in UiTM Shah Alam which can sustain itself and from there, grow bigger by increasing the number of eSport game types (Like sports, shooting, or racing) and be the mover (Also known as "Pencetus") of eSports in the Malaysia.
Of course there will be many steps that he needs to take and many events to conduct in order to make that vision a reality but I'm excited for what's coming I can't wait to see that evolution.
Final Word
UiTM has many sports event and SAF is just one of them.
Regardless, I'm still impressed with their open-mindedness to accept eSports as a growing need among their students not to mention being a healthy way for more students to focus their time on.
They have definitely grown in versatility and although we may not see it yet, the will be one of the biggest institutions in Malaysia to create star players for electronic gaming.
Thanks for reading guys and as usual, be sure to check out our services page to know more about what we do.